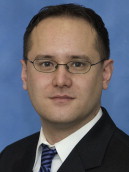 Although evaluation of the hepatobiliary system is considered one of the more common indications in body MR imaging, it remains at the forefront of clinical investigation and technical innovation. MR imaging is an outstanding noninvasive modality for imaging the hepatobiliary system due to its superior tissue contrast, native multiplanar capabilities, and lack of ionizing radiation. Hepatobiliary MR imaging can often generate a concise differential diagnosis or even render a tissue-specific diagnosis. It has been incorporated as a key technique into many clinical algorithms, including evaluation of focal liver lesions and diagnostic evaluation of patients with chronic liver disease.
Moreover, the increased diagnostic yield and clinical relevance of hepatobiliary MR imaging truly highlight the evolving role of contemporary radiologists as critical collaborators in a multidisciplinary setting. Increasingly, treatment planning for complex hepatobiliary pathologies requires an open discussion between numerous clinical services, including diagnostic and interventional radiologists, hepatologists, medical oncologists, hepatobiliary/transplant surgeons, and radiation oncologists. Radiologists are frequently called on to moderate a multidisciplinary discussion by interpreting imaging data, providing technical insight for clinical dilemmas, and contributing key medical and surgical insights that shape potential treatment plans. State-of-the-art hepatobiliary MR imaging is truly an integral part of modern abdominal imaging.
This issue of the Magnetic Resonance Imaging Clinics of North America provides a technical and clinical update on hepatobiliary MR imaging. We are thankful for the opportunity to organize and edit such a critical issue. The topics have been arranged to provide detail about fundamental imaging concepts, background pathophysiology/clinical concepts, and evolving technical innovations in hepatobiliary MR imaging. We are most grateful to the outstanding contributing authors who collectively represent many of the world's experts in hepatobiliary imaging. Each contribution demonstrates a remarkable level of understanding, both technical and clinical.
The first article from Drs Guglielmo, Mitchell, Roth, and Deshmukh highlights the technical aspects of performing high-quality hepatobiliary MR imaging, including key sequence concepts and common pitfalls/artifacts. The following article from Dr Bashir expertly discusses the various contrast agents available for hepatobiliary imaging, focusing on both pathophysiology and clinical application. The classic question of focal liver lesion evaluation is revisited in a novel way by Drs Siegelman and Chauhan through the illustration of four key pearls with notable exceptions. A set of three articles related to modern imaging considerations for hepatocellular carcinoma and cirrhosis then follows. Drs Barr and Hussain offer a comprehensive review of the role of imaging in chronic liver disease and the pathogenesis of hepatocellular carcinoma. Drs Santillan, Tang, Cruite, Shah, and Sirlin provide an overview and update on the liver imaging reporting and data system (LI-RADS), an algorithmic approach and standardized lexicon for improved consistency in image interpretation and communication. Drs Corona-Villalobos, Zhang, Zhang, and Kamel then discuss advanced MR imaging techniques for assessing treatment response following loco-regional and systemic therapy. Several important technical innovations in hepatobiliary MR imaging are then presented in detail. Drs Lewis, Dyvorne, Cui, and Taouli have authored an update on hepatobiliary diffusion-weighted imaging, and Dr Wells discusses hepatic fat/iron quantification methods. Other translational techniques that span both research and early clinical application are featured, including a review by Drs Thng, San, Collins, and Koh on perfusion MR imaging, and a discussion of MR elastography by Drs Venkatesh and Ehman. Finally, Drs Caserta, Wile, Sakala, Shen, and Gorden present an excellent discussion of treatment considerations prior to hepatobiliary surgery, and Drs Costello, Kalb, Chundru, Arif, Petkovska, and Martin offer an outstanding pictorial review of benign and malignant biliary conditions.
We believe this issue will be valuable to practicing radiologists at all levels, from the novice looking to gain a more solid understanding of hepatobiliary imaging concepts to the expert reader seeking information on cutting-edge techniques for research or advanced clinical application. We appreciate all of the editorial assistance from Elsevier, including Yonah Korngold and John Vassallo, in preparing this issue. We hope you enjoy reading this issue of Magnetic Resonance Imaging Clinics of North America as much as we have.