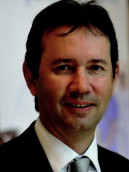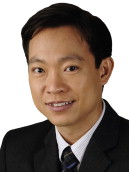 Being able to perceive images in meaningful ways is a fundamental element to the survival of all of us. Light enters the globe through its delicate optics and is transmitted to the primary visual cortex via the retinotopic visual pathways. Higher visual association areas interpret visual information from the primary visual cortex, yielding precise perception of objects, faces, colors, and orientation. Visual stimuli subsequently activate the ocular motor pathways that control eye movement.
Multiple diseases may affect these pathways, resulting in variable patterns of visual impairment and eye movement disorders. Useful tools that clinicians utilize to evaluate the patients range from simple visual acuity charts to sophisticated optical coherence tomography. Radiologists are more familiar with CT and MR imaging, which are highly valuable in lesion characterization and in providing a differential diagnosis. Advances in neuroimaging, especially MR imaging, can reveal pathologic abnormalities previously assessed only clinically. Some entities have characteristic imaging features leading to appropriate treatment without the need for tissue biopsies.
The main goal of this Neuroimaging Clinics issue is to provide a practical approach to image interpretation of diseases affecting both afferent and efferent visual pathways. We were able to recruit an excellent group of contributing authors who developed a practical approach to the different subjects we felt were relevant for this particular issue; this includes articles on optical coherent tomography and orbital ultrasound, dedicated to radiologists, followed by an article focused on techniques and emerging clinical applications of advanced MR sequences, including retinal MR imaging, diffusion weighted imaging, magnetization transfer, high-resolution imaging of lateral geniculate nucleus, diffusion tensor imaging of optic radiation, and retinotopic mapping of the visual cortex. The remaining articles focus on the anatomy and imaging characteristic of diseases/postoperative changes in both adults and children, with clinical correlation.
It was an honor and a real pleasure to build and coordinate this issue. We would like to thank Dr Suresh Mukherjee and Elsevier Inc for the opportunity to guest edit this issue and contribute some articles. We appreciate our expert authors for their time and contributions. We hope our audience, both radiologists and clinicians, will find this issue helpful in day-to-day practice and beneficial for patient care.
Dedication
I dedicate this issue to my parents and the rest of my family for their unconditional love, endless support, and thoughtful advice throughout the years. Without them, I will never have today. — B.T.
I dedicate this issue to my mother and father, who have been my support and teachers over the years. Also, to my beloved wife Catalina, and our amazing children, Emilio, Federico, and Gabriel, for their patience and continued encouragement during all the big and great changes in our lives. — J.E.G.