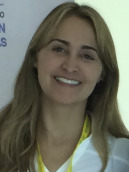 This issue of
Neuroimaging Clinics
focuses on pediatric and neonatal brain tumors.
The first article, "Posterior fossa tumors," offers a detailed overview of the most common brain tumors in the posterior fossa in children.
Findings on conventional MR imaging as well as on diffusion-weighted imaging, MR spectroscopy, perfusion-weighted imaging, and permeability in medulloblastomas and other embryonal tumors, as well as in cerebellar astrocytomas, ependymomas, and brainstem gliomas, are discussed in detail.
The four molecular subgroups of medulloblastomas are also addressed, due to their prognostic significance.
The article by Zamora and colleagues addresses supratentorial tumors in the pediatric population, offering a fairly complete review of the extensive list of differential diagnosis in the supratentorial compartment.
While there is overlap in the imaging appearance of some of these entities, many have relatively characteristic features that in combination with the patient's demographics and clinical presentation may aid in narrowing the differential diagnosis.
Neuroimaging features play an important role in the early detection and characterization of antenatal and neonatal brain tumors. In the article by Shekdar and Schwartz, we find a vey nice discussion of the most common neonatal brain tumors.
A review of pediatric pineal region tumors is provided in the article, "Pineal region masses in pediatric patients," with an emphasis on advanced imaging techniques. The three major categories of pineal region tumors, germ cell tumors, pineal parenchymal tumors, and tumors arising from adjacent structures such as tectal astrocytomas, are discussed.
The clinical presentation, biochemical markers, and imaging of these types of tumors are reviewed.
In the article, "Imaging of the sella and parasellar region in the pediatric population," the authors summarize the characteristic imaging features of the most frequent pediatric tumors and tumor-mimicking lesions in children in these regions. The differential of extraparenchymal lesions in the pediatric age group differs from that in adults.
The article, "Extraparenchymal lesions in pediatric patients," offers a very nice review of the most common extraparenchymal lesions in children.
There are several tumors and tumorlike masses involving multiple spaces in the pediatric brain. Accurate diagnosis of tumors and the capability of distinguishing them from tumorlike masses is an important aspect in the diagnostic workup and plays a key role in management and prognosis. A very nice and organized approach of tumor and tumorlike masses in pediatric patients that involve multiple spaces is offered in the article by Bosemani and Poretti entitled, "Tumor and tumorlike masses in pediatric patients that involve multiple spaces."
The article, "Neuroimaging of peptide-based vaccine therapy in pediatric brain tumors: initial experience," discusses peptide-based immunotherapy for pediatric brain tumors and its association with the presence of treatment-related heterogeneity, including that of pseudoprogression. Advanced neuroimaging techniques, including diffusion MR, perfusion MR, and MR spectroscopy, may add value in the assessment of treatment-related heterogeneity.
In the last article, "Advanced MR imaging in pediatric brain tumors: clinical applications," the authors review the physiology, techniques, and clinical applications of diffusion-weighted and diffusion-tensor imaging, MR spectroscopy, perfusion MR imaging, susceptibility-weighted imaging, and functional MR imaging, in the setting of neuro-oncology. Advanced MR imaging techniques not only have improved the diagnosis of brain tumors in children but also play an important role in defining surgical approach as well as therapeutic response in these patients.
This issue of Neuroimaging Clinics provides the reader with a nice and organized review of the most common pediatric brain tumors, including information on advanced MR imaging techniques.
I would like to sincerely thank all of the authors of this issue for their invaluable contributions. I wish to express my gratitude to the consulting editor, Dr Suresh K. Mukherji, for the opportunity to lead this project. I would also like to thank the series editor, John Vassallo, developmental editor, Casey Potter, and editorial assistant, Nicole Congleton, for their guidance and support during the preparation of this issue.