Diffuse Astrocytic and Oligodendroglial Tumors
Overview
Diffuse astrocytic and oligodendroglial tumors are diffuse gliomas comprising astrocytomas; oligodendrogliomas are the most common primary parenchymal neoplasms of the brain. The World Health Organization (WHO) classification is continuously being updated, and the latest version in 2016 included several molecular and genetic markers in the diagnosis and grading of diffuse gliomas. Krebs cycle enzymes isocitrate dehydrogenases (IDHs) 1 and 2 fundamentally changed the way diffuse gliomas are classified, studied, and treated. ATRX, a chromatin remodeling protein whose main function is the deposition of the histone variant H3.3, is a marker of diffuse astrocytoma, whereas chromosome 1p19q codeletion is a defining marker of diffuse oligodendroglioma. Diagnostic algorithms using a few genetic markers (
IDH
,
ATRX
, and chromosome 1p19q codeletion) brought robust and reproducible results that correlate with clinical outcomes in patients with diffuse glioma and how these tumors are understood and ushered in the era of new integrated molecular diagnostics. However, despite remarkable advances in multiple fronts, including neuropathological and neuroimaging diagnostics, neurosurgical technique, radiation therapy, and chemotherapy, diffuse gliomas remain one of the most challenging tumors to treat and cure effectively, mainly due to their widespread invasiveness, biologic progression, and resistance to therapy.
| | | | | | | |
| --- | --- | --- | --- | --- | --- | --- |
| | Age range (mean) | Female: male ratio | Cell of origin | WHO grade | Molecular/genetic markers | Prognosis |
| Diffuse astrocytoma | 30-40 (38) | 1:1.3 | Astrocyte | II, III | IDH-mutant, ATRX | Guarded |
| Diffuse oligodendroglioma | 35-44 (40) | 1:1.5 | Oligodendrocyte | II, III | IDH-mutant, 1p19q | Favorable to neutral |
| Glioblastoma | 55-85 (64) | 1:1.6 | Astrocyte | IV | TERT mutation, CDKN2A/N2B EGFR, PTEN | Poor |
| Diffuse midline glioma | 5-11 (7) | 1:1 | Astrocyte | IV | H3 K27M-mutant | Poor |
Diffuse Astrocytoma
Definition:
Diffuse astrocytoma is diffusely infiltrating astrocytoma with a mutation in either the
IDH1
or the
IDH2
gene and the presence of
ATRX
and
TP53
mutation. Gliomatosis cerebri, a type of diffuse astrocytoma but not a distinct WHO entity, is largely a clinicopathologic and an imaging-based diagnosis that implies extensive concurrent involvement of multiple cerebral lobes (at least three) by highly infiltrating diffuse astrocytoma.
Epidemiology:
This tumor accounts for up to 15% of all astrocytic brain tumors and roughly 60% of primary parenchymal brain tumors. It affects all ages from childhood to older adults, with substantial increase in incidence with advancing age.
Affected age group:
Diffuse astrocytoma affects adults in their mid-30s with the median age of 38 years; slight male predominance is seen.
Molecular and genetic profile:
Over 80% of diffuse astrocytomas are either
IDH1
or
IDH2
mutant, >50% are
ATRX
or
TP53
mutant, and none have chromosome 1p19q codeletion.
Clinical features and standard therapy:
Clinical symptoms at presentation depend on the location of tumor, but seizure is one of the most common ones followed by insidious or gradual onset of focal neurological deficits such as speech difficulties, motor or sensory or vision changes, and behavioral or personality changes. Some tumors are diagnosed incidentally such as when a head CT is done to assess for traumatic brain injury following a motor vehicle accident. Surgical resection is the first line of therapy to both diagnose and debulk the tumor. Giving adjuvant radiation therapy and chemotherapy depends on the extent of resection, location of tumor, age of the patient, and molecular characteristics of tumor.
Diffuse Oligodendroglioma
Definition:
Diffuse oligodendroglioma is a diffusely infiltrating, slow-growing glioma with
IDH1
or
IDH2
mutation and codeletion of chromosomal arms 1p and 19q comprising tumor cells resembling oligodendrocytes.
Epidemiology:
The tumor accounts for ˜3% of all primary parenchymal brain tumors and up to 15% of all diffuse gliomas, with a slight increase in incidence over the past 3 decades for yet undefined reasons.
Affected age group:
Young to middle-aged adults with a peak incidence in the third and fourth decades is seen; it is distinctly uncommon in children. As with other gliomas, there is slight male predominance.
Molecular and genetic profile:
Chromosome losses at 1p and 19q and
IDH
mutation are the defining molecular genetic hallmarks of oligodendroglioma.
Clinical features and standard therapy:
Due to their frequent frontal lobe and cortical locations, oligodendrogliomas usually present with seizures in up to two thirds of the patients. Slow, protracted onset focal neurologic deficits can be seen as signs and symptoms of increased intracranial pressure, including headaches, nausea/vomiting, and papilledema.
Imaging
Oligodendrogliomas are a nonenhancing or minimally enhancing, cortically based, expansile mass with frontal lobe predominance and heterogeneously hyperintense on fluid-attenuated inversion recovery (FLAIR) and T2-weighted images with frequent intratumoral cystic components and curvilinear calcium deposits. Anaplastic oligodendrogliomas tend to enhance more with larger areas of cystic or necrotic component, mass effect, and prominent peritumoral edema.
Glioblastoma
Definition:
Glioblastoma is the highest grade form (WHO grade IV) of diffuse astrocytoma with histologic hallmarks of microvascular proliferation, nuclear atypia, mitotic activity, and pseudo-pallisading necrosis.
Epidemiology:
This tumor is the most common primary parenchymal brain tumor in adults, accounting for up to 20% of all intracranial neoplasms, 50% of all primary brain tumors, and 70% of all diffuse gliomas.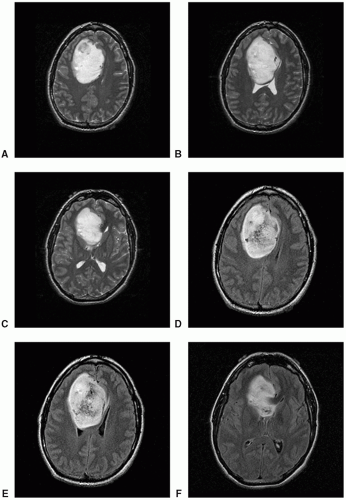 Figure 12.5. Imaging of oligodendroglioma,
IDH-mutant, 1p19q co-deleted.
A-C.
Axial T2: Heterogeneously hyperintense mass.
D-F.
Axial FLAIR: Heterogeneously hyperintense mass.
Full access? Get Clinical Tree
Get Clinical Tree app for offline access