Temporal bone
Frontal bone
Sphenoid bone (lesser wing)
Sphenoid bone (greater wing)
Zygomatic bone
Zygomatic arch
Maxillary bone
Supraorbital foramen
Superior orbital fissure
Optic canal
Nasal bone
Lacrimal bone
Ethmoid bone
Palatine bone
Inferior orbital fissure
Infraorbital foramen
Frontal graphic demonstrates the complex anatomy of the bony orbit. The walls of the orbital cavity receive contributions from 8 different bones of the skull. The complex foramina and fissures at the apex are located primarily within the greater & lesser wings of the sphenoid bone and its junctions with adjacent bones.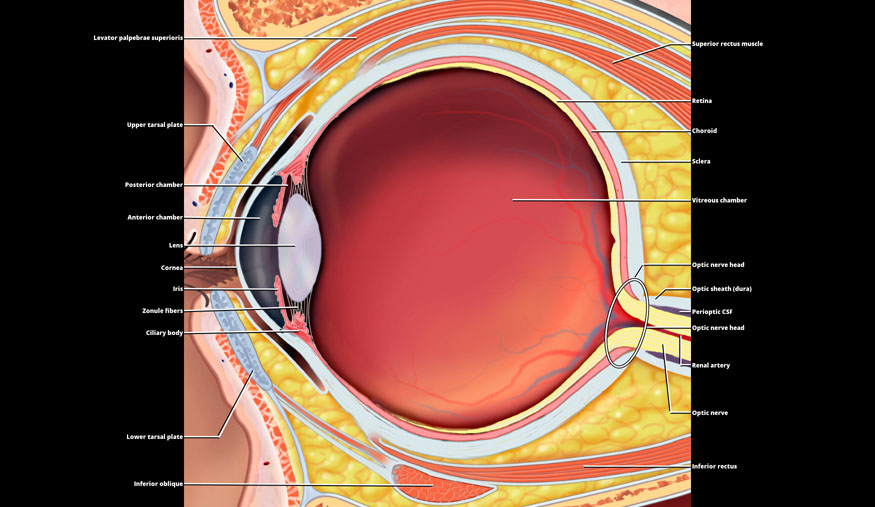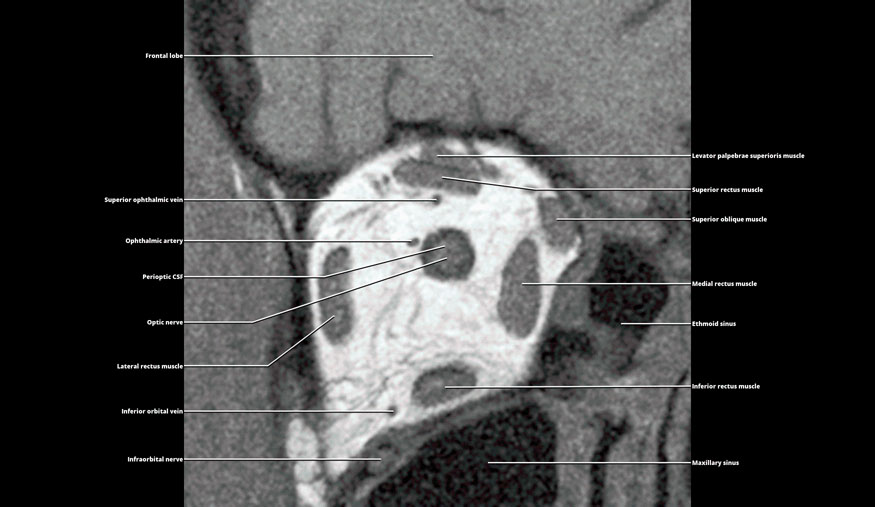 Full access? Get Clinical Tree