Orbitosphenoid (LWS)
Presphenoid (planum sphenoidale)
Alisphenoid (GWS)
Postsphenoid/basisphenoid
Basiocciput
Petrous ridge
Exocciput (condylar occipital bone)
Foramen cecum
Olivary eminence
Craniopharyngeal canal
Intersphenoidal synchondrosis
Sphenooccipital synchondrosis
Median basal canal
Graphic of the skull base shows many ossification centers. Between the ossification centers of presphenoid is a cartilaginous gap called the olivary eminence, which is obliterated shortly after birth. In the midline, note the craniopharyngeal canal, sphenooccipital synchondrosis, and median basal canal. The sphenooccipital synchondrosis fuses over the first 20 years of life while the craniopharyngeal and median basal canals are rarely persistent into childhood. When persistent, these two canals can rarely be the source of meningitis.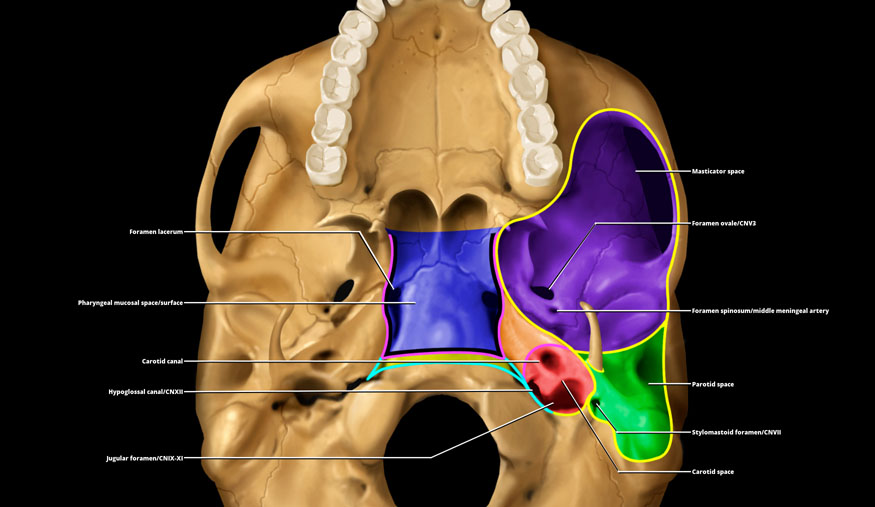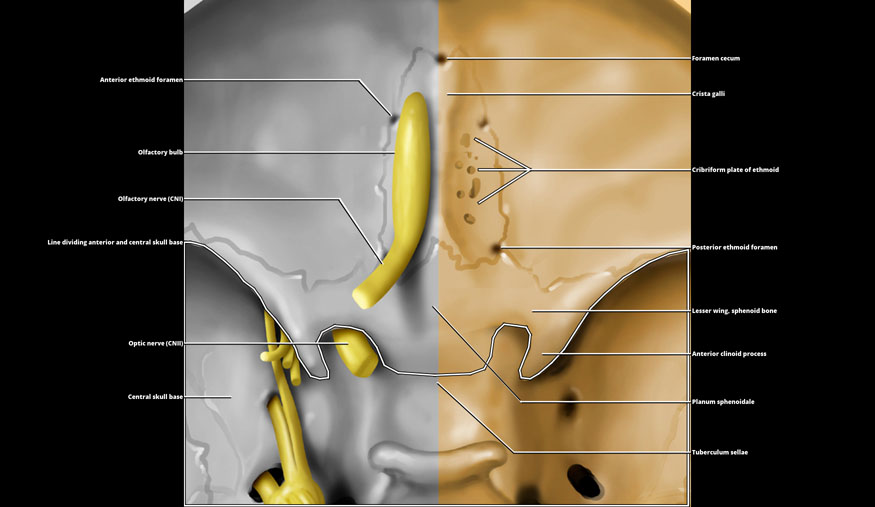 Full access? Get Clinical Tree