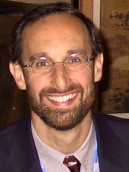 I am very grateful to Suresh Mukherji for giving me the opportunity to devote an edition of the
Neuroimaging Clinics
to socioeconomics issues. As my career has evolved, the political and financial ramifications of the practice of neuroradiology have become a fascination of mine. The massive economic swings of the last decade in our country have led to tremendous upheaval with respect to the practice of medicine and, in a technology-intensive field such as ours, this has led to pressure to be efficient and well-placed in the market. In academia we are no longer impervious to the shifts in reimbursements and regulations that have led to the instability in the private practice of neuroradiology. On the contrary, we are dealing with performance measures, cost cuts, accountability controls,
in addition
to the issues of graduate medical education, maintenance of certification, fellowship training guidelines, NIH funding cuts, and salary caps. We feel the pain. Trust me. Hopefully this edition of the
Clinics
will provide some tips for navigating through the treacherous paths facing neuroradiologists.
It is always a challenge to assemble a "cast of characters" for a multi-authored contribution to the literature. In this issue you will find many different voices, from a very personal tale by Bill Bradley of his journey through teleradiology to the consultant's voice of Jonathan Berlin and Frank Lexa to the technical side of certificates of need from Rekha Meesa and Suresh Mukherji. I will say that you should sense from each author, as I did, a sincere enthusiasm in dealing with the topics. These are noted brain, spine, head and neck, MR, CTA, perfusion, embolotherapy experts in neuroradiology who also are passionate about the business and administrative side of the profession. In the past, if you were more operations-oriented in academia, you were discredited by the researchers who considered work even in the social sciences to be fuzzy-wuzzy. Then some great genius coined the phrase, "No margin, no mission!" How true. It is only through having a profitable medical system or health care program that our practices, universities, health systems, states, and countries can afford to support the research and development that is required to push our field forward in science. It truly takes a whole village to make a successful health care enterprise. Fortunately, the authors I have included have been innovators in research, clinical care, leadership, education, and business. So you get the whole sh'bang all in one volume!
Hopefully the reader will follow the line of thought in the construction of this volume from practice management to regulation to efficiency to oversight from one article to the next. I have no doubt that you will find invaluable tidbits that will help you in your practice in a different fashion than just a differential diagnosis of a hyperdense posterior fossa mass on NCCT. Understanding the business of neuroradiology will serve you well.
Thank you to the authors (especially for putting up with my incessant reminders!), to the editorial staff, to the support people behind all of our respective careers, to my wife Kelly, to my family, and to the field of neuroradiology, which I love so much.
P.S. (Yes, Kelly I love you even more than the field of neuroradiology.)
Full access? Get Clinical Tree