The average adult spleen measures ~12 × 7 × 4 centimeters (L × B × T) with an average weight of 150 grams.
Normal adult spleen is convex superolaterally and concave inferomedially.
It lies between the diaphragm and the fundus of the stomach, with its long axis in the line of the tenth rib.
Modest inspiration depresses the central portion of left hemidiaphragm and spleen inferiorly for easy visualization.
An oblique section along the intercostal space avoids rib shadowing.
On USG, spleen has homogenous parenchyma with mid- to low-level echogenicity (Figure 5.1).
Normal splenic vein measures up to 10 millimeters in diameter.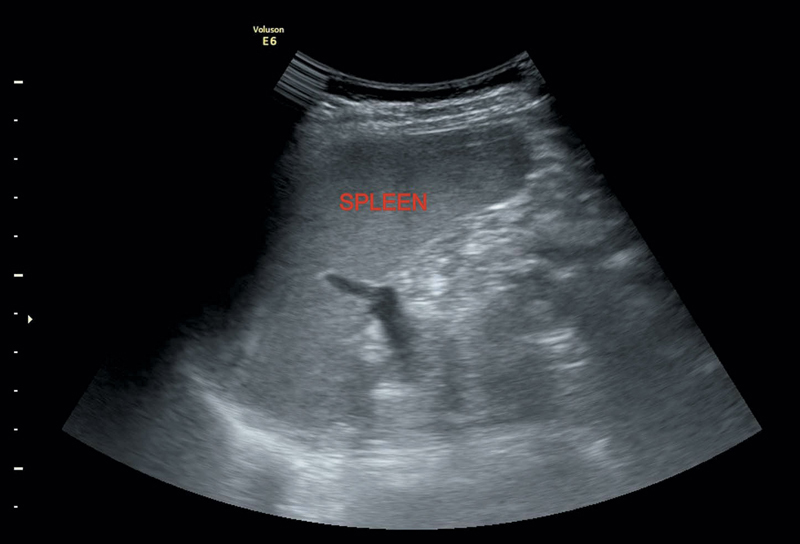 Mild to moderate: Infections such as TB, malaria, fungal, protozoal, and so on
• Portal hypertension
• AIDS
Marked: Myeloproliferative disorders
• Leukemia, lymphoma
• Infectious mononucleosis
• Myelofibrosis
Cystic lesions of spleen (Figure 5.2)
1. Infectious cysts