10.1055/b-0034-75776
4 Vascular Lesions
Contrast-enhanced computed tomographic (CT) imaging is a useful imaging modality for evaluating normal and abnormal blood vessels. The appearance of blood vessels on contrast-enhanced CT images depends on various factors, such as the size of the blood vessel; the concentration of contrast material within the vessels; and the size, shape, and orientation of the vessels relative to the image plane.
By employing rapid acquisition of CT data timed to when intravenous contrast is within the blood vessels of interest using multidetector CT scanners, assessments can be made of the sizes and shapes of arterial lumens, as well as the wall thicknesses and the presence of fatty and/or calcified atherosclerotic plaques. CT angiography (CTA) can also be used to evaluate patency or occlusion of intracranial venous sinuses and veins. The acquired image data from this method can be postprocessed with computer algorithms to generate the CTA images in a display format similar to conventional arteriograms and venograms. Two commercially available types of postprocessing are the maximum intensity projection (MIP) technique and surface-rendering/three-dimensional (3D) volume imaging. The MIP CTA images can be displayed in any plane of obliquity on film or as a movie loop. Surface rendering is another postprocessing method for CTA that shows 3D relationships by giving the displayed vessels shadowing and perspective. The 3D CTA images are projected in a similar fashion to the MIP method. Surface rendering has been shown to be useful in showing spatial relationships between vessels on a single coronal image, allowing differentiation of adjacent and overlapping vessels.
CTA has proven to be clinically useful in the evaluation of the carotid arteries in the neck, intracranial arteries, veins, and dural venous sinuses. Disorders such as aneurysms, arteriovenous malformations, arterial occlusions, and dural venous sinus thromboses can be seen with CTA.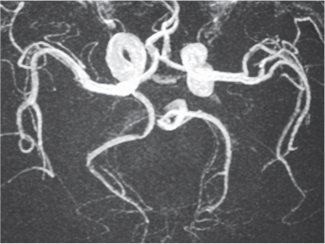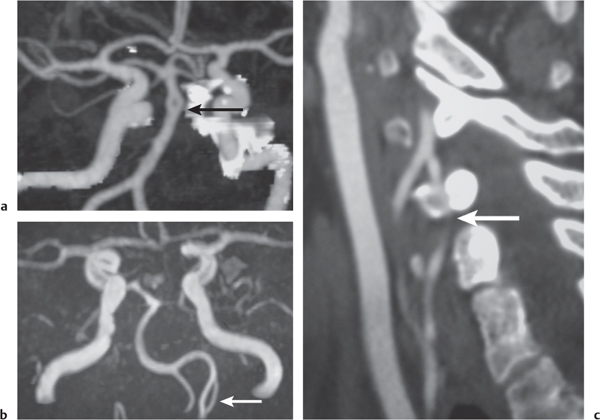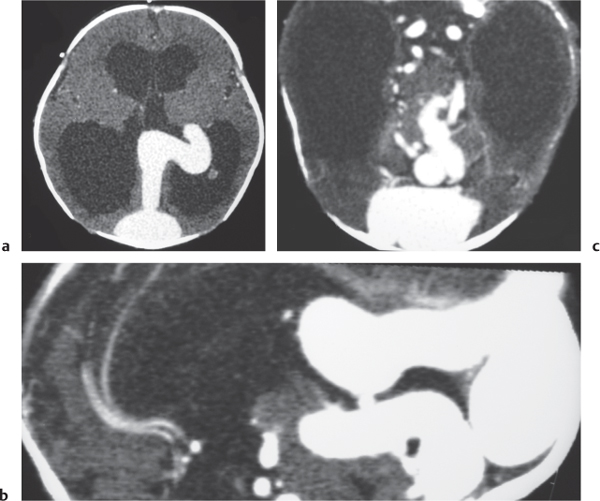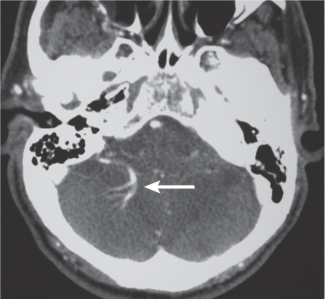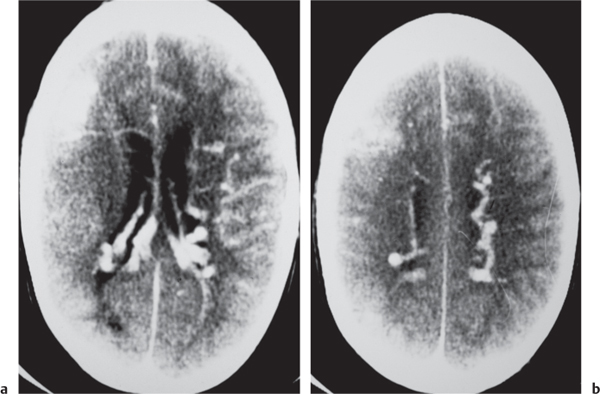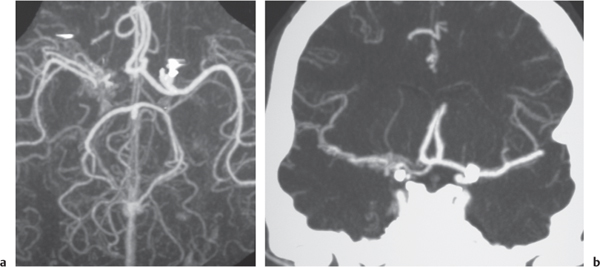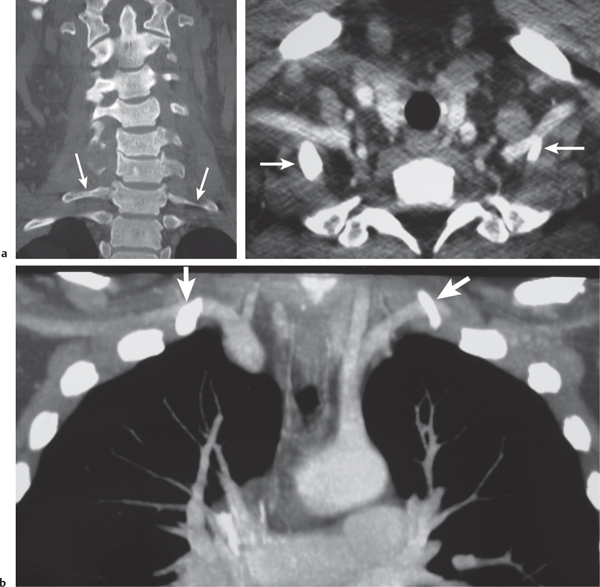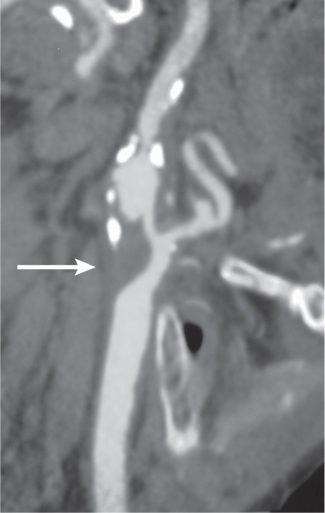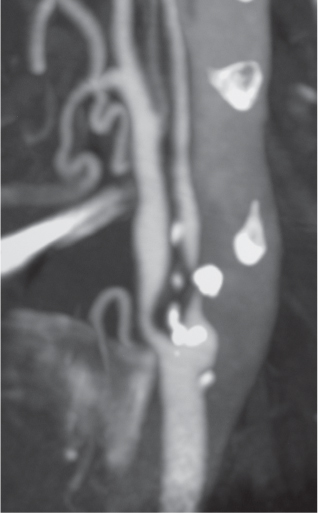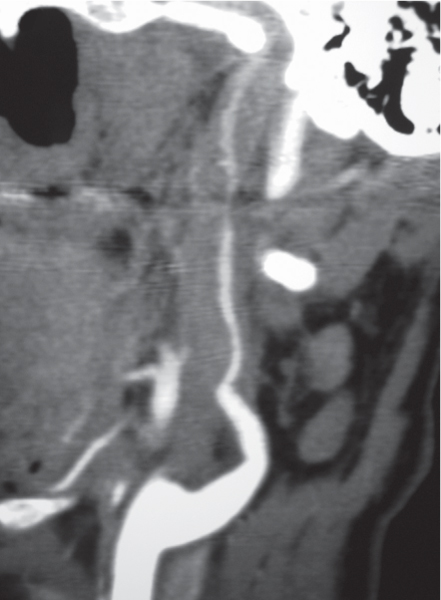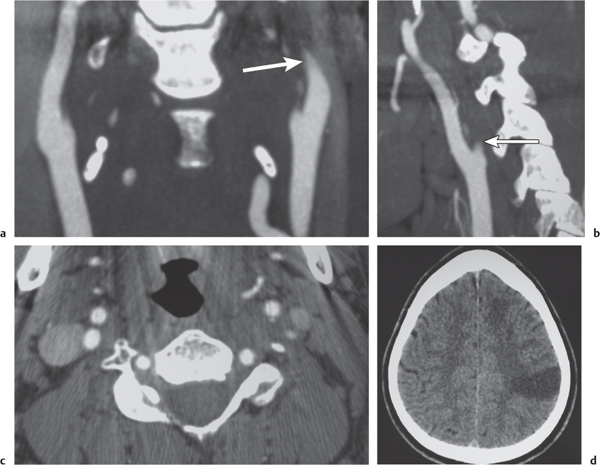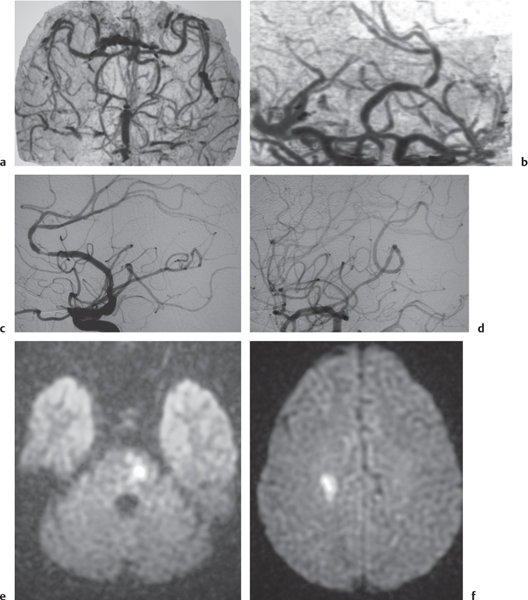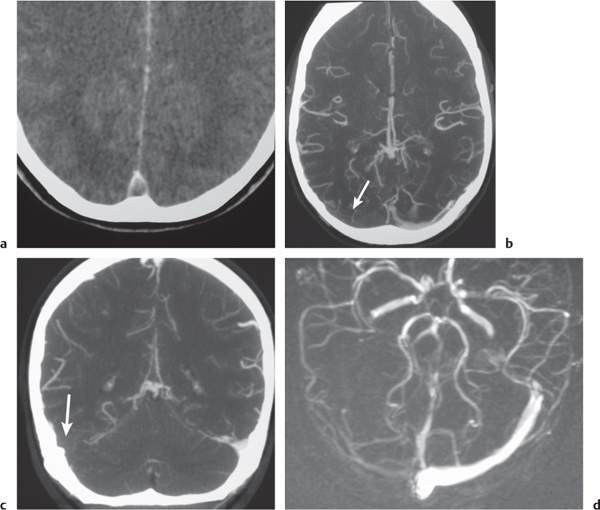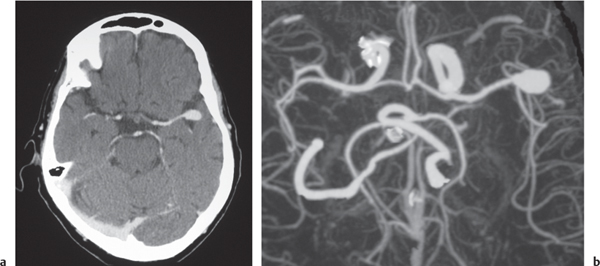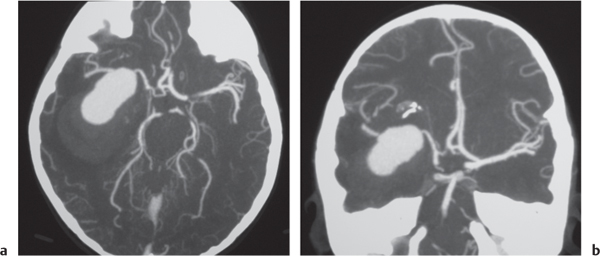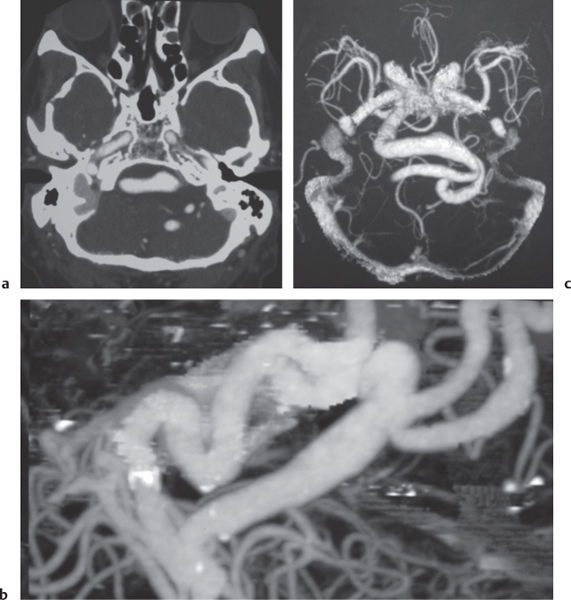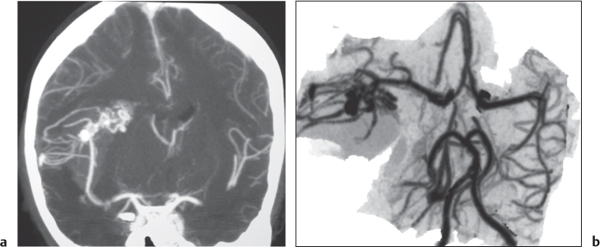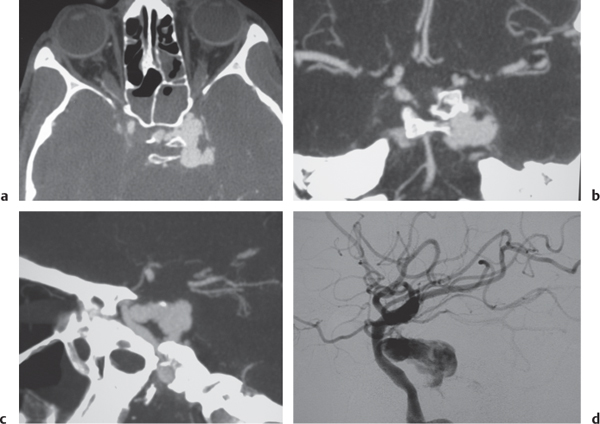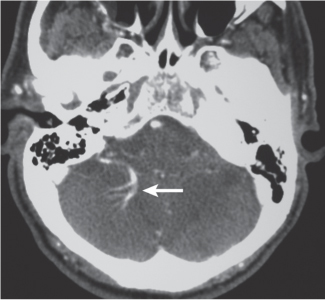 Full access? Get Clinical Tree