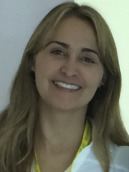 This issue of
Neuroimaging Clinics
focuses on adult brain tumors. The most common posterior fossa tumors—metastasis and hemangioblastomas, among many differentials—are discussed in the first article, "Posterior Fossa Tumors in Adult Patients."
The next two articles address primary and secondary central nervous system (CNS) lymphomas as well as special lymphoma types, including lymphomatosis cerebri, intravascular lymphomas, and lymphomatoid granulomatosis. The article entitled, "Pretreatment Evaluation of Glioma," discusses the imaging aspects of gliomas on conventional MR imaging as well as on advanced MR imaging techniques, such as diffusion-weighted imaging, perfusion imaging, dynamic contrast-enhanced MR imaging, and MR spectroscopy, emphasizing their importance to assess presurgical grading, prognosis, and biopsy planning of CNS gliomas.
Advanced MR imaging techniques as well as PET can add specificity in differentiating treatment effects from true tumor progression in treated gliomas, as discussed in the article, "Posttreatment Evaluation of Brain Gliomas." Noninvasive imaging techniques also play a critical role in the diagnosis and management of patients with metastatic disease to the CNS, as discussed in the article by Barajas and Cha. In this article, imaging aspects of metastasis to the calvarium, meninges, and parenchyma are discussed.
The use of physiologic MR imaging techniques as an integral part of posttreatment brain tumor imaging in metastatic disease is also addressed, since conventional MR imaging has low specificity for the diagnosis of metastatic disease progression after standard therapies.
A large and complete review of extraparenchymal tumors can be found in the article, "Extraparenchymal Lesions in Adults," with an emphasis on meningiomas and their main differentials, including nonneoplastic/inflammatory lesions, pituitary and pineal region masses, as well as cystic-appearing lesions.
The article "Advanced MR Imaging Techniques in Daily Practice," reviews the following techniques: diffusion-weighted imaging, diffusion-tensor imaging, susceptibility-weighted imaging, MRS, perfusion imaging, and fMR imaging. This article emphasizes the clinical applications of these techniques as they apply to brain tumor imaging.
In this issue, we intend to offer the readers an extensive review of brain tumors in adult patients, including findings on conventional MR imaging as well as on advanced MR imaging techniques.
Recently, advanced MR imaging techniques have become an integral part of the evaluation of patients with brain tumors. These techniques are being applied to diagnose and grade tumors preoperatively, to plan and navigate surgery intraoperatively, to monitor and assess treatment response, and to understand the effects of treatment on the patients' brains.
The last article of this issue is a review of the most recent literature dealing with interesting rare tumors and pseudotumors is presented in the article entitled, "Adult Brain Tumors and Pseudotumors—Interesting (Bizarre) Cases," highlighting key points related to the diagnosis, treatment, outcomes, and differential diagnosis.
I would like to sincerely thank all of the authors of this issue for their invaluable contributions. I wish to express my gratitude to the consulting editor, Dr Suresh K. Mukherji, for the opportunity to lead this project. I would also like to thank the series editor, John Vassallo, developmental editor, Casey Jackson, and editorial assistant, Nicole Congleton, for their guidance and support during the preparation of this issue.