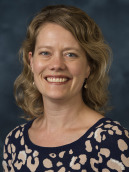 Ultrasound maintains its rightful place as the primary diagnostic imaging modality for women with pelvic symptoms and suspected gynecologic pathology. Ultrasound is safe, inexpensive, and widely available, and often addresses the clinical question succinctly. But sometimes we need more. This issue is intended to expand the reader's understanding of the complementary role of MR imaging to ultrasound in the female pelvis, and the additional information this advanced modality can provide. An analogy can be made to neuroimaging: when head CT is not enough, MR imaging is widely accepted as the noninvasive next step. Likewise, when a gynecologic process is poorly seen or incompletely characterized by ultrasound, MR imaging is the natural next step. This concept is increasingly recognized by both gynecologists and radiologists, and it is my hope that the excellent review articles in this issue will help to spread the word further. We owe it to our patients to maximize the diagnostic value of MR imaging, by adapting and refining pelvic imaging protocols and developing expertise in interpretation.
MR imaging provides detailed anatomic information that can direct management in congenital uterine anomalies, disorders of placentation, and a variety of lesions of the perineum. MR imaging also enables tissue characterization essential to evaluation of benign uterine abnormalities, sonographically indeterminate adnexal masses, and triage of female pelvic emergencies. For pelvic floor disorders, dynamic imaging protocols illustrate muscular function in concert with anatomic detail fundamental to treatment planning. Finally, MR imaging pairs exquisite spatial and contrast resolution with functional imaging (including DWI, dynamic or multiphasic post contrast acquisitions, and even PET coregistration), enabling preoperative staging and treatment planning of locally advanced gynecologic cancers. The potential of MR imaging to contribute to gynecologic oncology care has yet to be fully actualized internationally, but its value for staging and surveillance of locally advanced cervical, endometrial, and vulvar cancers is acknowledged in the National Comprehensive Cancer Network Guidelines and the American College of Radiology Appropriateness Criteria, as well as important European consensus guidelines.
I am grateful for the time and expertise of the authors who have contributed the well-written and beautifully illustrated articles for this issue. Many of the authors are mentors, colleagues, and friends. Their work expertly demonstrates the great importance of subspecialty gynecologic imaging. Several of the authors are members of the Society of Abdominal Radiology Uterine and Ovarian Cancer Disease Focused Panel, and I would like to acknowledge both the society and the members of the panel for their efforts in moving the field forward. On a personal level, I would like to thank Dr Shruti Jolly, a talented radiation oncologist at the University of Michigan, who specializes in gynecologic cancer, as well as all of the other members of the UM Gynecologic Oncology tumor board. They have taught me most of what I know about these diseases and helped to direct the course of my career by involving me in their clinical work. I would also like to thank my ever-supportive husband, Geoff, and our wonderful children, Iris and Julian, for their indulgence toward my work on this and other projects.
Finally, and most importantly, this issue of Magnetic Resonance Imaging Clinics of North America is dedicated to women's health care providers, honoring their commitment both to their patients and to maintaining widespread accessibility of high-quality gynecologic and reproductive health care.