BENIGN AND MALIGNANT MENINGEAL TUMORS

KEY POINTS


Extracranial meningiomas are rare and in reality usually turn out to be transcranial extensions of intracranial tumors.

When a transcranial tumor is present, a meningioma should always be considered in the differential diagnosis.

The intraosseous component of a meningioma may not be obvious.

Entire intraosseous meningioma enters the differential diagnosis of intraosseous lesions, especially of the central skull base and petrous apex region.
CLINICAL PERSPECTIVE AND PATHOLOGY
Meningiomas are almost always benign and intracranial; the most common ones originate along the cerebral convexities (Fig. 31.1). They arise from meningothelial arachnoidal cells. Meningiomas usually occur in women.1 They are very common intracranial neoplasms and are most often discovered in middle age. Meningiomas arising entirely outside of the neural axis are rare.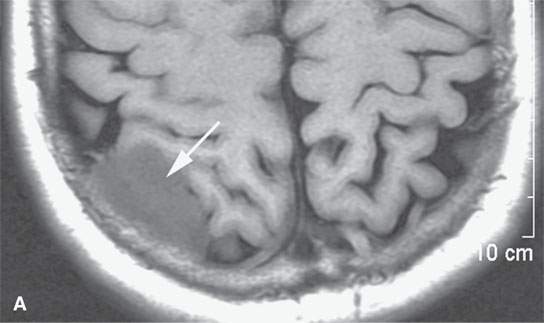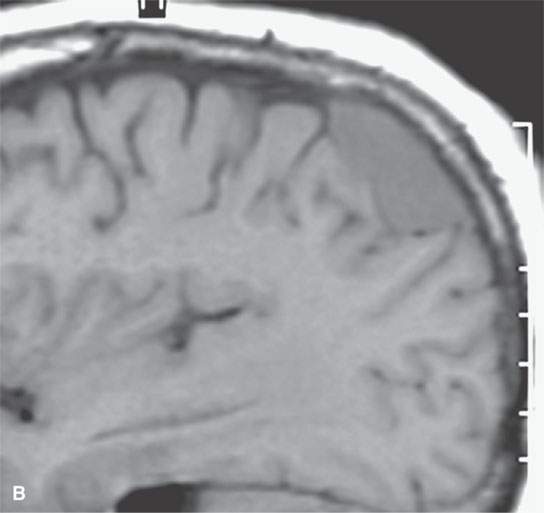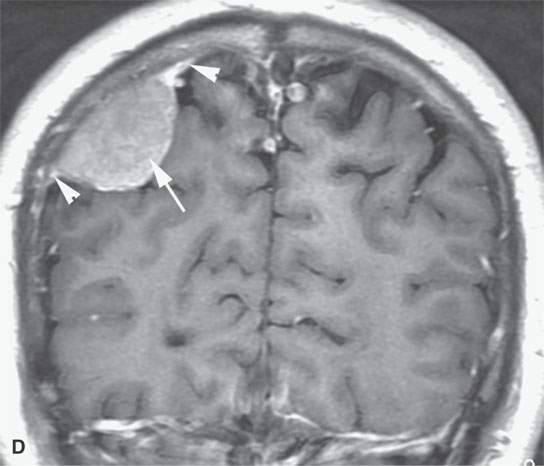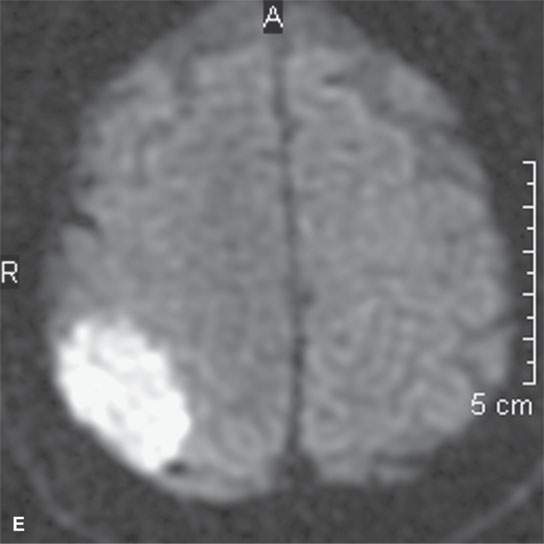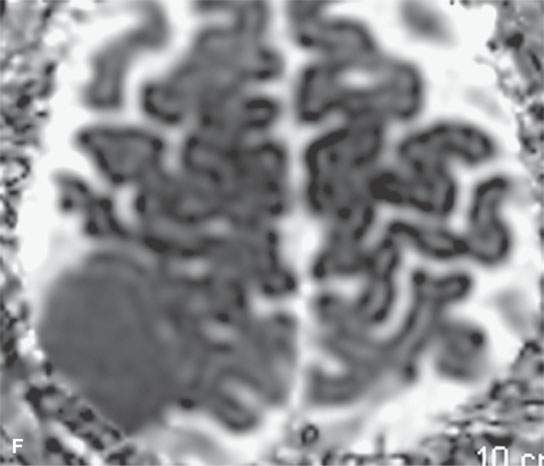 True extracranial meningiomas can occur in the calvarium, scalp, orbit, nose, paranasal sinuses (Fig. 31.2), middle ear, and infratemporal fossa.1–4 Lesions of the cheek, neck, and parotid have also been reported. Most extracranial meningiomas are simply extracranial extensions of transcranial meningiomas or those arising from the skull base (Figs. 31.3–31.6). Others arise from meningeal extensions along nerve sheaths such as the optic sheath meningioma (Figs. 31.7–31.11), and some are rare metastases from malignant intracranial lesions.5–7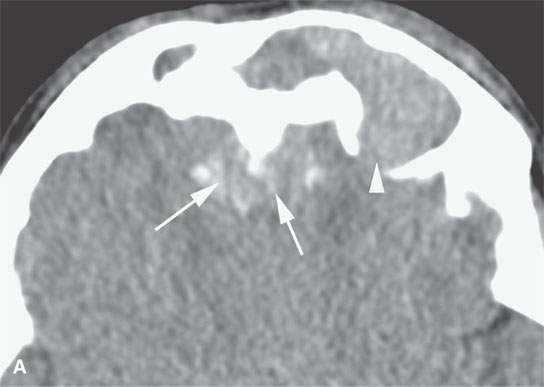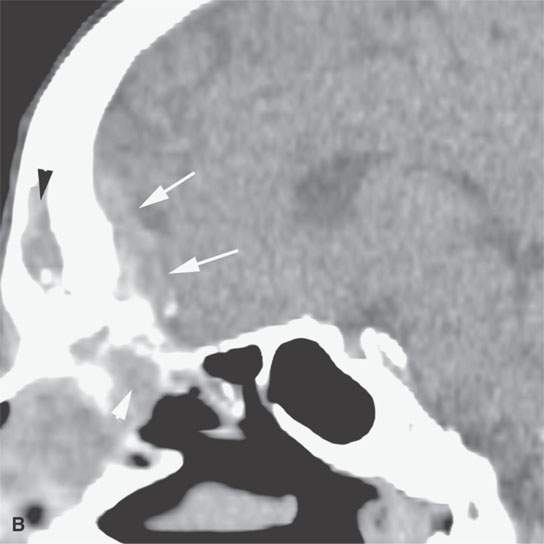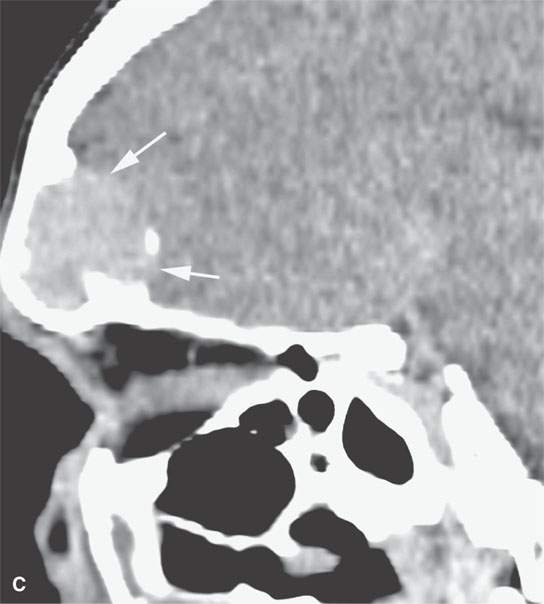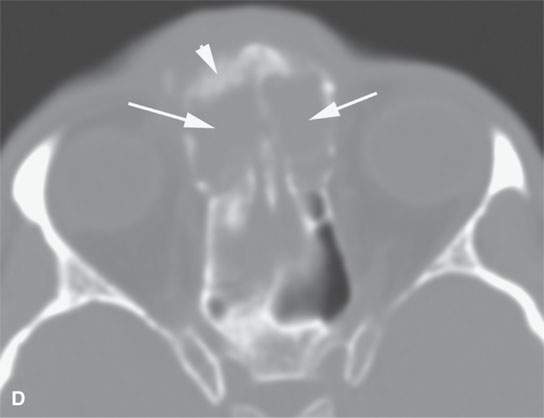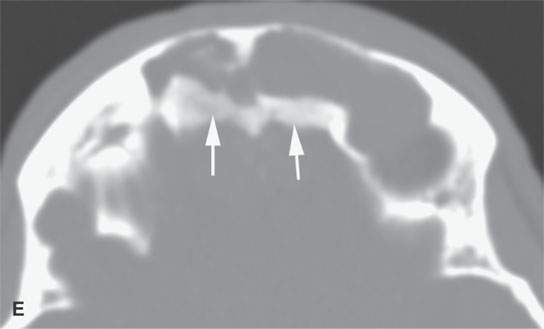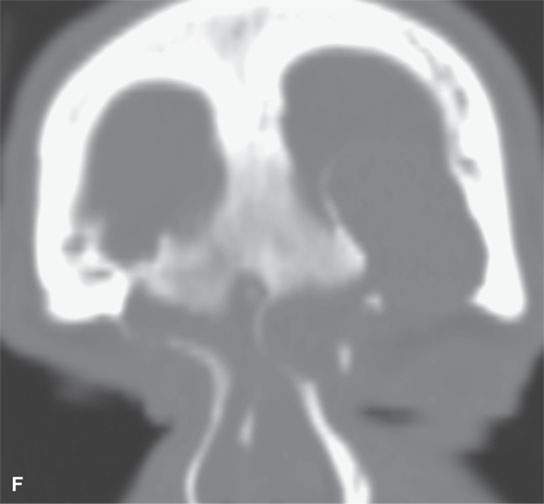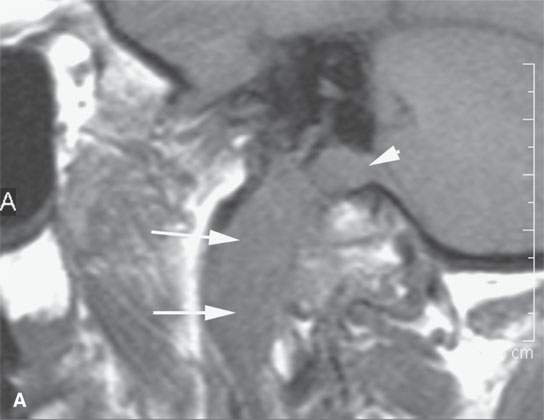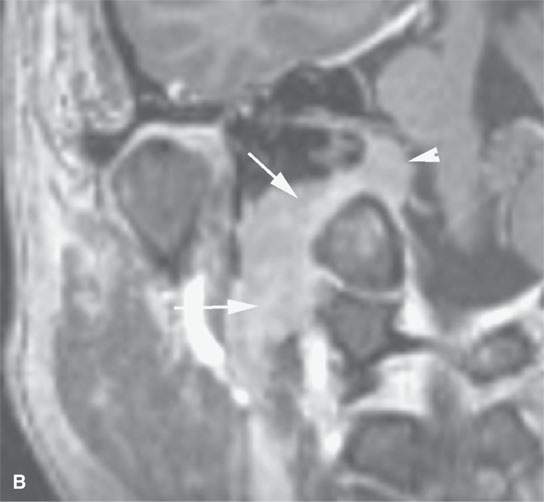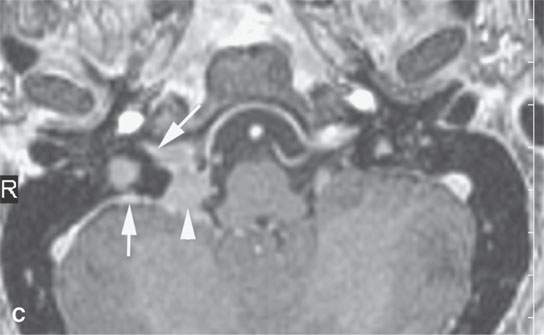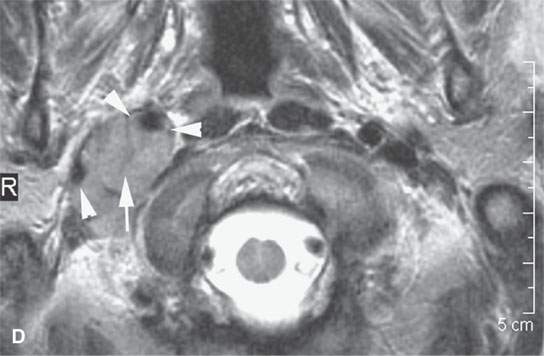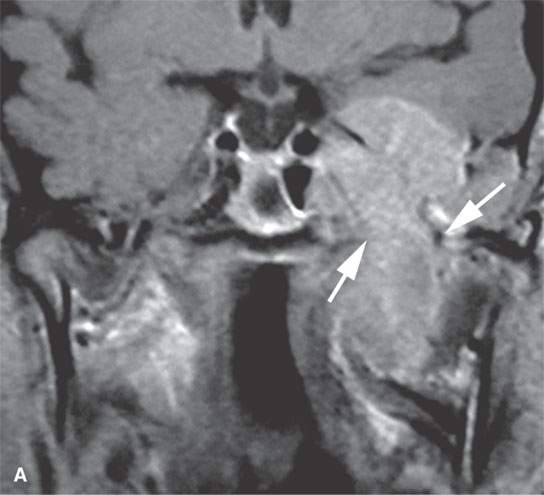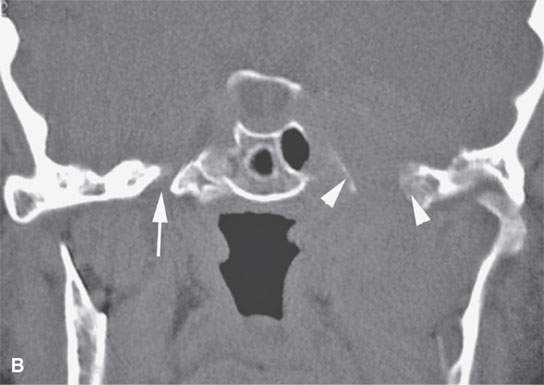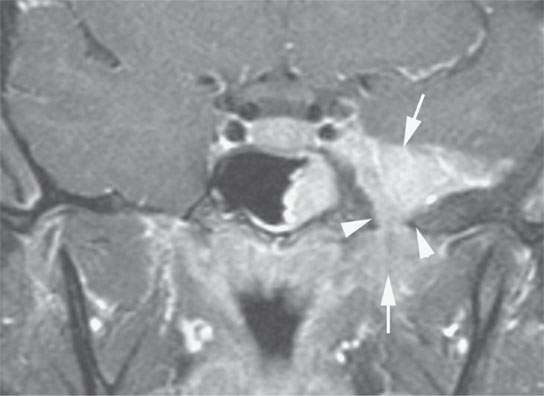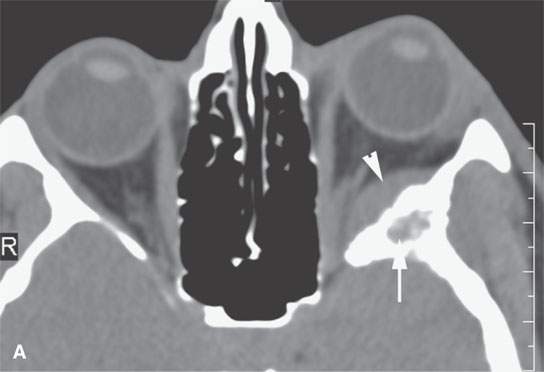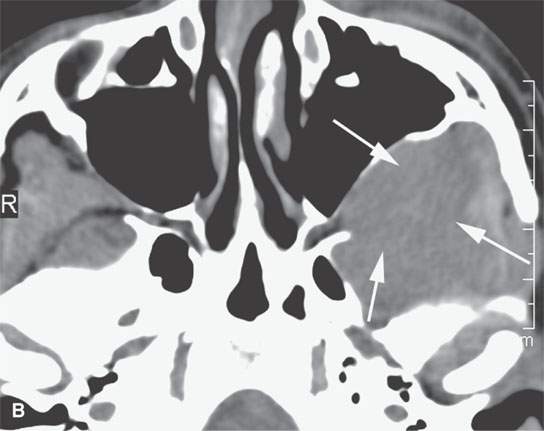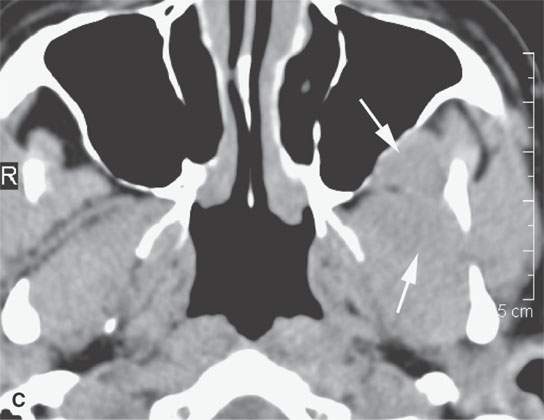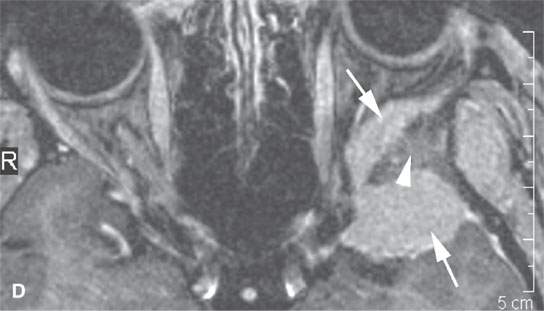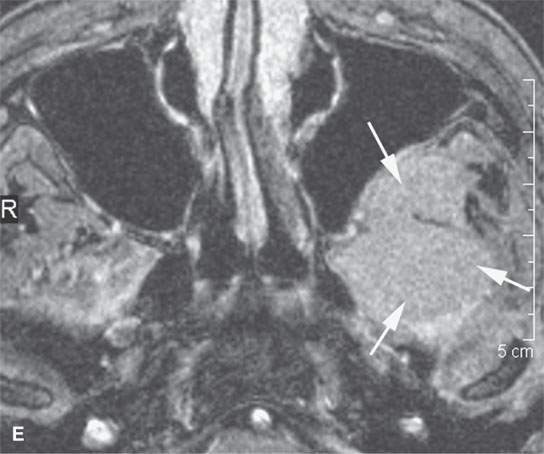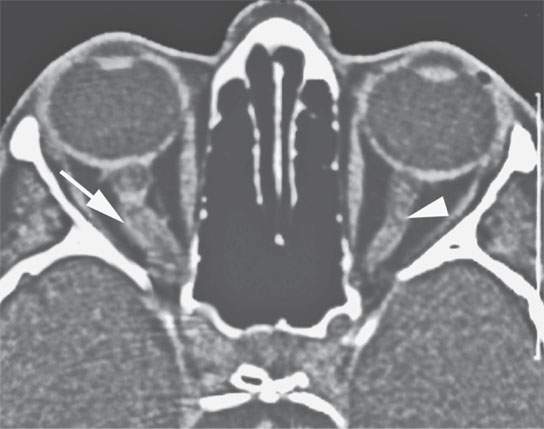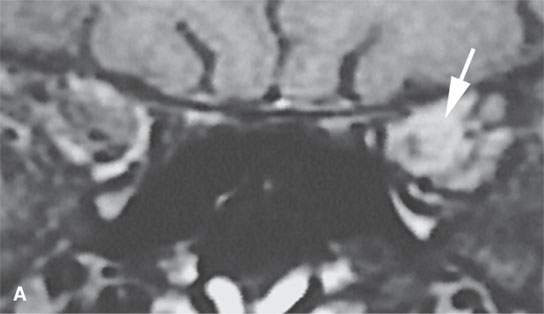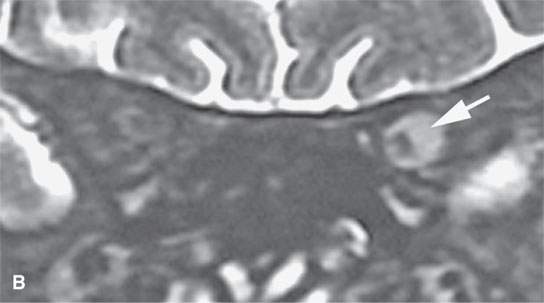 Full access? Get Clinical Tree