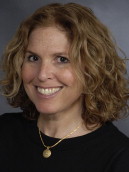 Anyone who works anywhere near an emergency department will inevitably encounter craniofacial trauma, whether from the perspective of a clinician or an imager. Findings of facial trauma may be visible on only the lowest images of a head CT, or the highest images of a cervical spine CT, but they nonetheless must be noted and attended to. In this issue of
Neuroimaging Clinics
, we attempt to explore the spectrum of imaging findings in craniofacial trauma, with particular emphasis on what is most important for the clinicians to know. With this in mind, we hope this issue will be of value to neuroradiologists, general radiologists, and surgeons.
We begin with an article on optimizing CT technique, a discussion of particular relevance in today's era of public concern with radiation exposure. Cutting-edge techniques aimed at reducing exposure while optimizing resolution are presented in a pragmatic fashion that will facilitate publication to practice utilization. Next, a comprehensive article on orbital and facial fractures is followed by another article on associated soft tissue injuries. The inclusion of an ophthalmologist among the authors ensures that the review of ocular trauma, an area with which radiologists tend to be less familiar, is accurate, relevant, and complete.
The article on skull base trauma and its complications focuses on the prevalent and clinically important problem of CSF leak, presenting both classic and emerging imaging techniques and accompanied by a thorough review of skull base anatomy. Moving to the lateral skull base, we focus next on temporal bone trauma, where fracture classification is emphasized, along with imaging findings that may herald associated complications. We next move to a comprehensive review of the related issue of cerebrovascular trauma, acknowledging that identification of vascular injuries is always a clinical priority. As we know, children are not just small adults, and a treatment of the specific imaging findings and clinical issues in pediatric craniofacial trauma follows. Finally, we synthesize all we have learned in an article written by surgeons and focusing specifically on what radiologists must include in their reports to be of real value to the multidisciplinary teams that manage these complicated patients.
It was an honor and true pleasure to coordinate this issue, which includes contributions from established experts and rising stars in the field. I appreciate all their efforts immensely. I'd like to thank Dr Suresh Mukherji for inviting me to guest edit this issue. The team at Elsevier has been unfailingly professional and incredibly helpful throughout this process. Finally, I'd like to thank my husband, Doug Phillips, who has been my official and nonofficial partner in numerous editing efforts, including this one.