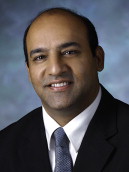 Magnetic resonance neurography (MRN) is becoming a popular technique for the evaluation of peripheral nerves. It was my pleasure and honor to guest edit this issue of
Neuroimaging Clinics
focused on this subject. The issue has three main objectives: first, to stress the immense potential of MRN for imaging the peripheral nerves; second, to provide the readers with an updated, convenient and practical reference guide to utilize the technique effectively and interpret the findings more critically; and finally, to solicit contributions from experts from multiple related specialties in this domain to bring out a whole body of knowledge on this subject.
This issue contains articles that describe state-of-the-art high-resolution MR imaging techniques performed for both cranial and peripheral nerve imaging. The comprehensive text covers nerve anatomy, pathophysiology, approach to MRN image interpretation, and imaging depiction of a variety of nerve lesions of upper extremity, brachial plexus, lower extremity, lumbosacral plexus, nerve tumor, and tumor-like conditions. Other articles focus on MR-guided perineural interventions, peripheral nerve surgery approaches, postoperative imaging, as well as research techniques to assess the impact of this technique. Lots of figures and tables have been used to help the discussion, as well as a clarification of the differential diagnoses and gamuts of peripheral nerve disorders.
I thank all the contributors and the whole team of Neuroimaging Clinics who worked really hard in making this issue possible and putting out an excellent piece of knowledge that will serve as a reference for many years to come. I am grateful to my family for allowing me to set aside considerable time to finish the project in a timely manner.
In summary, this issue will assist radiologists, technologists, and referring clinicians to use MRN technique confidently and enable an educated interpretation of the examination.
Full access? Get Clinical Tree