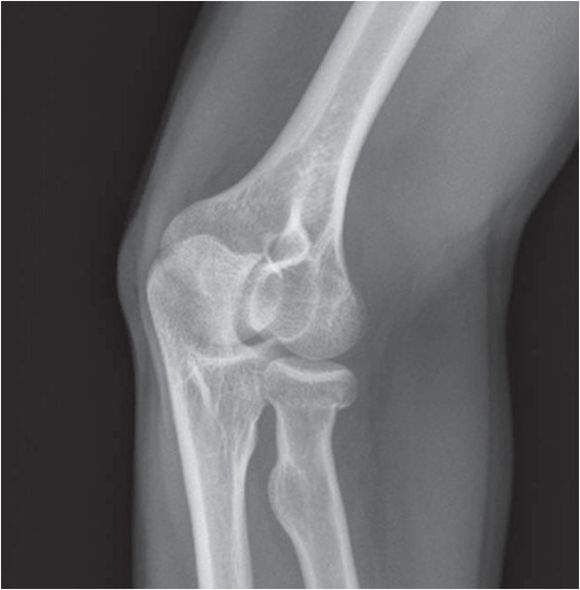 Diagnosis:

Radial neck fracture

Lateral (left image) and AP radiographs of the elbow demonstrate elevated anterior and posterior fat pads (yellow arrows), indicative of an elbow joint effusion. There is a subtle depressed fracture of the radial neck (red arrows), best appreciated on the AP radiograph.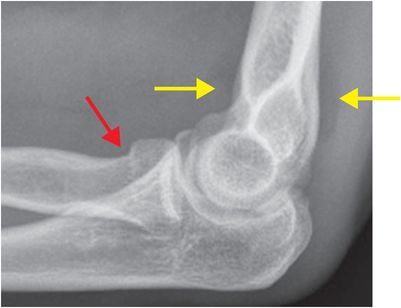 Discussion
Overview of radial head and neck fractures





Often radiographically occult, fractures through the radial head or neck most commonly occur following a fall onto outstretched hand (FOOSH), with the radial head impacting upon the capitellum.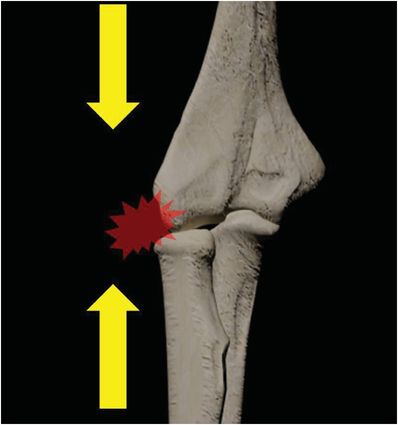 Radial head fractures are commonly classified according to the Mason classification system.





Type I: Minimally displaced (<2 mm displacement) radial head or neck fracture.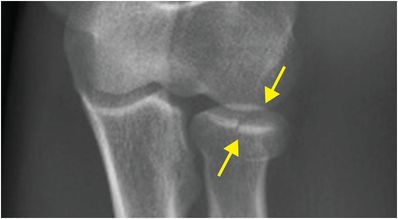 Type II: Displaced single fracture (>2 mm displacement) with <30% articular involvement.






Type III: Comminuted radial head fracture.