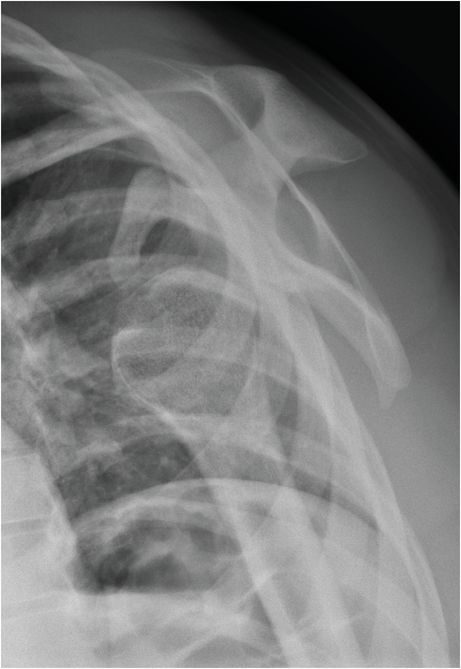 Diagnosis:

Anterior shoulder dislocation

AP radiograph of the shoulder (left image) demonstrates an anterior subcoracoid shoulder dislocation with the humeral head (yellow arrow) inferiorly displaced relative to the glenoid. Scapular-Y radiograph of the shoulder confirms that the humeral head (yellow arrow) is dislocated anterior to the glenoid and inferior to the coracoid process (red arrow).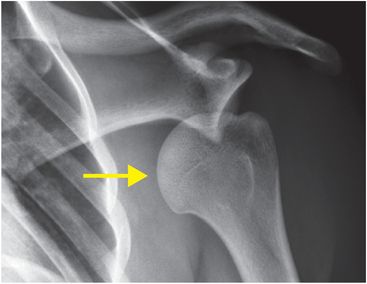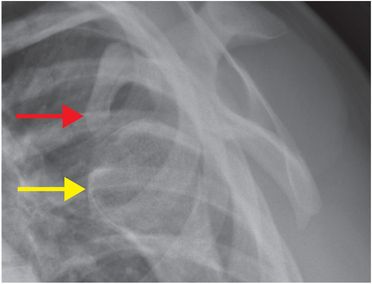 Discussion
Overview of glenohumeral dislocation





Glenohumeral dislocation is defined as complete loss of glenohumeral articulation. In contrast, subluxation is characterized by partial articulation of the humeral head with the glenoid. Shoulder dislocation is classified based on direction, humeral head location, and presence of associated injuries.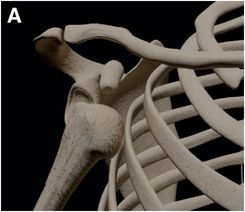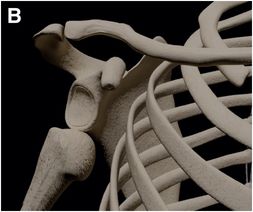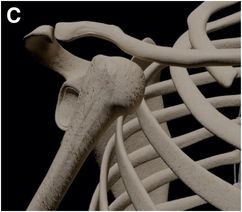 Anterior dislocations are most commonly the result of hyperflexion with the arm in abduction and external rotation, often in association with an anteriorly directed force onto the posterior aspect of the shoulder.