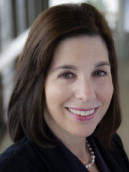 This issue of
Magnetic Resonance Imaging Clinics of North America
focuses on Cardiac MR imaging, a very critical and rapidly evolving field. It is extremely important for those who are performing and interpreting these studies to stay current with the latest advances as well as to review the subject in a comprehensive manner.
My esteemed colleague at the University of California–San Francisco, Professor Karen Ordovas, as editor of this issue, has assembled an excellent volume that delivers comprehensive, up-to-date information about this discipline. The authors are from various institutions at the forefront of cardiac MR imaging around the world. These include University of Washington, Beth Israel Deaconess Medical Center, University of Indiana, Jose Michel Kalaf Research Institute in Brazil, Johns Hopkins, University of Leiden, University of Minnesota, University of Michigan, and the Mie Institution in Japan. These authors discuss current basics and new sequences as well as new modalities, including PET-MR, which is starting to infiltrate the clinical market with its unique capabilities.
Dr Mukherji and I would like to thank Dr Ordovas and the authors of these articles for their excellent contributions to the field of Cardiac MR imaging.
Full access? Get Clinical Tree