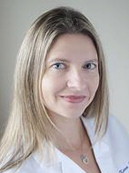 It is with great enthusiasm that I introduce this issue of the
Magnetic Resonance Imaging Clinics of North America
focused on cardiac MR Imaging. Thanks to the efforts of many world-renowned cardiac imagers, we succeeded in our goal of reviewing topics of great interest to our specialty.
The articles in this publication highlight the current state-of-the-art applications of cardiac MR imaging, with a special emphasis on novel available techniques and clinical indications, including techniques for image acceleration, 4-dimensional flow quantification, tissue characterization, and myocardial strain imaging. We also discuss current developments and their potential future applications and examine the role of cardiac MR imaging as a prognostic biomarker of cardiovascular disease, a growing application in the field and focus of multiple recent clinical trials.
The potential role of PET-MR for cardiac disease assessment is also included, with illustrations of current perspectives and limitations of the use of this combined imaging approach. Cardiac MR imaging applications in oncologic patients and special considerations for imaging female patients are also important topics covered in this publication.
MR imaging of the heart is now an established modality for the evaluation of patients with several cardiac diseases, and guidelines of major professional cardiac societies list it as an important method for diagnosis and follow-up of patients with both congenital and acquired heart diseases. The future of cardiac MR is here! The goal now is to image faster and more efficiently, while understanding where MR better serves our patients and changes the disease outcomes.
By the end of the issue, it is my hope that readers will have an appreciation of the wide range of current clinical applications of cardiac MR as well as an understanding of future applications of the method. Enjoy your reading!