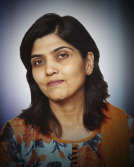 The last three decades have witnessed tremendous progress in the imaging evaluation of the paranasal sinuses. Driven by the introduction and numerous advances in endoscopic sinus surgery and management of sinonasal disease, there has been a parallel evolution from plain radiography to cross-sectional imaging of the sinuses with CT and MRI. These modalities provide better understanding of the anatomy and have made the diagnosis and disease mapping a far more exact process. These, in turn, enable a better and more intelligent dialogue between the radiologist and the endoscopic or head and neck surgeon prior to any form of intervention in such patients.
In this issue, we have put together all the relevant topics in sinonasal imaging under one cover. The issue comprises eight articles covering topics ranging from current trends in sinonasal imaging, anatomy, and imaging of the diverse spectrum of diseases that occur in the sinonasal cavities. A separate article describing the importance of imaging the anterior skull base in sinonasal diseases has been provided. The challenging area of posttreatment appearances of the sinuses has been dealt with by the authors in two dedicated articles.
All the authors have put in their best efforts to provide a descriptive text with numerous illustrations and high-quality images that have been reproduced beautifully by our publishing staff. Numerous highly detailed annotated images have been used; multiple tables and checklists have been provided wherever appropriate.
The intent has been to provide a simple, practical, one-stop-shop reference for sinus imaging that can be used by one and all during our day-to-day practice. Hopefully, with the help of all the authors, I have succeeded in this goal. I sincerely hope that like the title, the issue serves as an "effective decongestant" to simplify the interpretation of sinonasal imaging studies and further enhance our diagnostic skills to positively impact patient management. Feedback on the issue will be much appreciated. I can be reached at drjoshivarsha@gmail.com .