Although acute stroke imaging has made significant progress in the last few years, several improvements and validation steps are needed to make stroke-imaging techniques fully operational and appropriate in daily clinical practice. This review outlines the needs in the stroke-imaging field and describes a consortium that was founded to provide them.
The need for standardization and validation
Since the approval of intravenous tissue plasminogen activator (IV tPA) in 1996, the number of acute stroke patients receiving this agent has remained less than 5%, mainly because of delayed presentation to care. A recent study suggested that the time window for tPA administration could be extended from 3 to 4.5 hours in certain patients. Although this extension might slightly increase the rate of tPA administration, it does not change the fundamental limitation, which lies in the fact that currently the decision to initiate thrombolytic therapy depends on a generalized statistical rule regarding time to presentation rather than on an individualized pathophysiologic assessment of the ischemic penumbra, the target of tPA treatment. Several studies have suggested and validated the concept that the ischemic penumbra can be imaged and quantified, and an optimal therapeutic decision regarding thrombolytic agents can be based on such imaging, within an extended time window of up to 9 hours. Such an approach would not only increase the fraction of acute stroke patients amenable to thrombolytic treatment, possibly up to 40%, but also might allow more precise patient selection, thereby improving overall clinical outcomes.
However, this concept of penumbral image-guided thrombolytic therapy has not yet been validated in a large phase 3 trial and as a result, has not become part of the clinical standard of care in tPA treatment decisions. One of the reasons for this delay in validation is the lack of standardization in penumbral imaging, which can result in different treatment decisions in the same patient when different penumbral imaging methods are applied to the same perfusion imaging data set. Current methods available for defining the penumbra vary for several reasons. The mathematical algorithms that calculate variables such as cerebral blood volume (CBV), cerebral blood flow (CBF), and mean transit time (MTT) differ. The variables that are used to define the infarct core and penumbra (eg, MTT vs CBF vs CBV in perfusion computed tomographic [CT] imaging) and their corresponding thresholds also differ ( Figs. 1–3 ).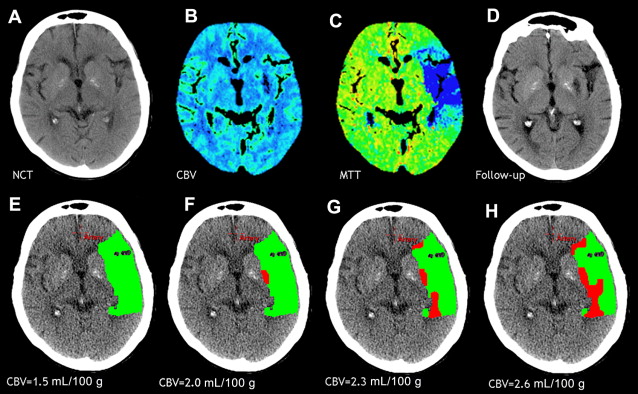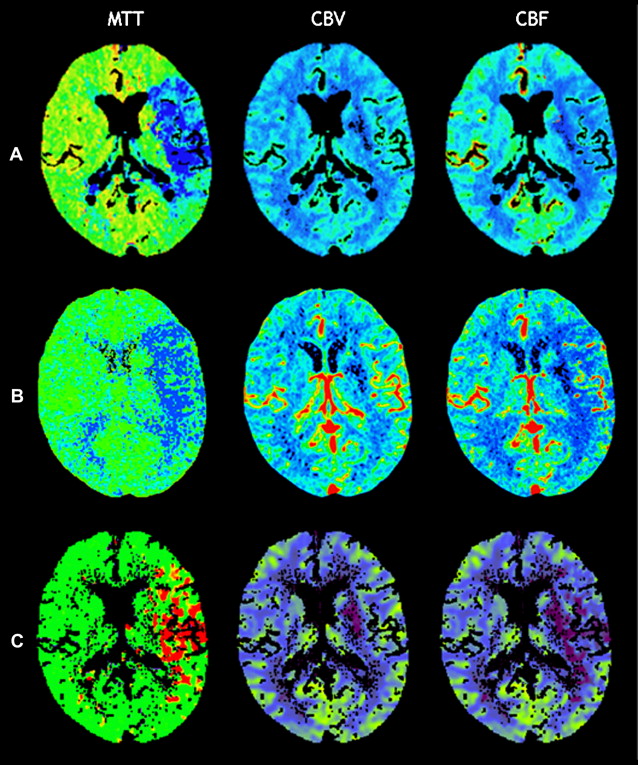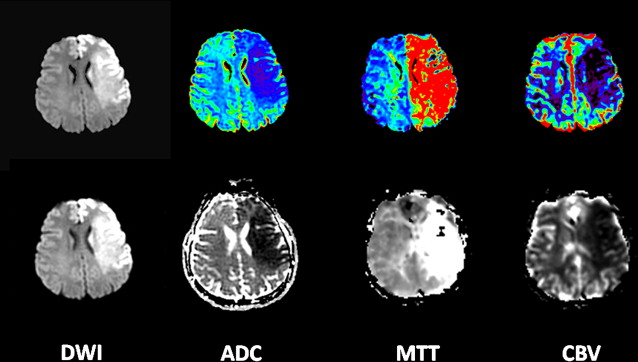 The differences between the imaging methods that identify the ischemic penumbra are not irreconcilable. Rather, they just need some refining to give concordant results, which is one of the goals pursued by the Stroke Imaging Repository (STIR) consortium.