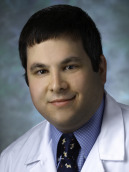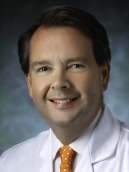 This issue of the
Neuroimaging Clinics
focuses on the cerebellum and its disorders in children. The cerebellum is a small part of the brain that is located within the posterior fossa. Although the cerebellum represents only about 10% of the weight of the whole brain, 50 billion granule cells are located in the cerebellum, representing about 75% of brain neuronal cells. 200 million mossy fibers connect the cerebellum with almost the entire brain, elucidating the key role of the cerebellum not only in motor but also in cognitive and behavioral functions in children.
In 2004, Professor Eugen Boltshauser wrote a seminal review article with the title "Cerebellum—Small Brain but Large Confusion." Professor Boltshauser discussed the difficulties related to the correct definition and classification of the multiple morphological cerebellar abnormalities. He emphasized the role of a neuroimaging-based pattern recognition approach to improve our knowledge, understanding, and the final diagnosis of pediatric cerebellar disorders.
In the last decade, progress in conventional and advanced neuroimaging techniques has significantly improved the visualization, delineation, and evaluation of the various anatomical posterior fossa structures and, hence, helps to solve the "confusion." Cerebellar abnormalities have been anatomically characterized in better detail, and neuroimaging-based diagnostic criteria have been defined for several cerebellar diseases in children, particularly malformations and disruptions. Awareness and application of specific criteria in daily practice will allow neuroradiologists to make specific diagnoses, which are important not only from an academic point of view but also (and more important) for management, prognosis, and counseling of the affected families. In the current era of precision medicine, nonspecific and confusing terms such as "Dandy-Walker variant" and "Dandy-Walker complex" should be avoided, or even better: abandoned. In neuroscience, precision in the use of language, whether verbal or written, does matter and is a reflection of precision in scientific thought and patient care.
The outstanding contributions in this issue discuss the key role of conventional and advanced neuroimaging techniques in the diagnosis of various cerebellar disorders in children. In addition, the articles in this issue highlight the important role of neuroimaging in the elucidating the pathogenesis, establishing a phenotype (neuroimaging)-genotype correlation, and predicting the neurological outcome of cerebellar diseases in children. We aim to present a detailed, up-to-date, comprehensive body of information that can be used by both radiologists and clinicians for their daily practice and may stimulate scientific interest.
For a better and complete understanding of cerebellar diseases in children, a multidisciplinary approach is mandatory, involving experts from neuroembryology, neurogenetics, neurochemistry, pediatric neurosurgery, pediatric neurology, and last but not least, pediatric neuroradiology. The significance of an interdisciplinary approach is also reflected by the specialty training of the two guest editors of this special collection, who combine pediatric neuroradiology (T.A.G.M.H.) with pediatric neurology (A.P.).
We are thankful to Suresh K. Mukherji, MD, MBA, FACR, Consulting Editor of the Neuroimaging Clinics for inviting us to be guest editors for this special issue on the pediatric cerebellum. We are particularly grateful to John Vassallo, Associate Publisher of Elsevier, and Casey Jackson, Developmental Editor of Elsevier, for their support in the conceptualization, preparation, and realization of this issue. Last but not least, as guest editors we have been very fortunate that multiple world-renowned experts in the field accepted our invitation to share their knowledge and expertise with us. We are sincerely grateful to all the authors for the invaluable excellent contributions.
We hope that this issue will be interesting, helpful, informative, and educational for all colleagues who deal with cerebellar disorders in children on an occasional or frequent basis and that it will be as enjoyable for readers as its preparation was for us.