, Valery Kornienko2 and Igor Pronin2

(1)
N.N. Blockhin Russian Cancer Research Center, Moscow, Russia
(2)
N.N. Burdenko National Scientific and Practical Center for Neurosurgery, Moscow, Russia
Esophageal cancer (EC) is a malignancy that is also relatively rare in the European part of Russia; however, in recent years, according to Lagergren and Lagergren (
2002
), its incidence is increasing. The annual incidence of EC in Russia is more than 7000 people. The disease develops predominantly in men (over two times more often than in women). Most esophageal cancer patients belong to the age group over 60 years. Its histological types include squamous cell EC, accounting for 90% of cases, and adenocarcinoma; small cell carcinoma, carcinosarcoma, etc. are very rarely diagnosed. The prognosis for two main histological types of EC is unfavorable—the 5-year survival rate is 10–15% (Sundelof et al. 2002).
EC metastasizes to the brain, according to Weinberg et al. (
2003
) and Song et al. (
2014
), who studied large groups of patients with EC (
n
= 1588 and
n
= 1612, respectively), in 1.7% and 1.6% of cases. Thus, Song et al. noted that squamous cell EC metastasizes to the brain more frequently than adenocarcinoma. In most cases, brain metastases develop in patients with large primary esophageal tumors and metastatic involvement of distant lymph nodes. Intracranial EC metastases account for less than 1% of all malignant tumor metastases in the brain. We observed esophageal cancer metastases in the brain in four patients (less than 1%).
18.1

Clinical Cases

See Figs.

18.1

and

18.2

.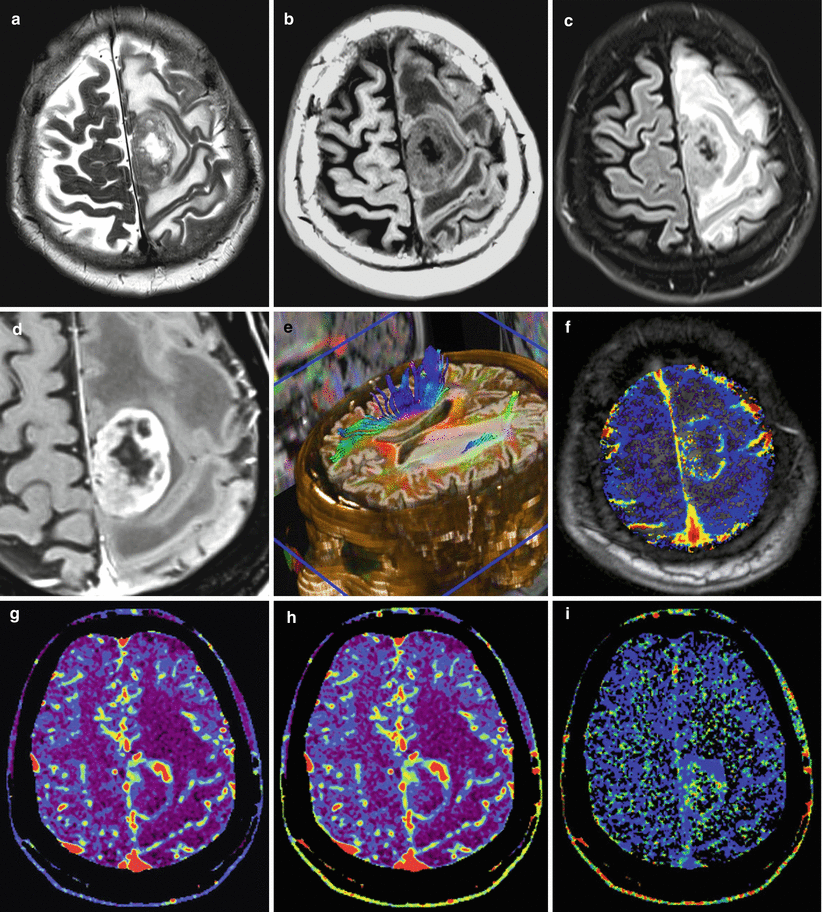 Full access? Get Clinical Tree
Get Clinical Tree app for offline access