•




Knowledge of the anatomy of the heart and in particular the three-dimensional (3D) relationships of the various normal structures is essential.




•




The heart lies at an oblique and variable angle within the chest, and standard cardiovascular magnetic resonance (CMR) imaging planes are relative to the long axis of the heart rather than the body. Standard image planes relative to body position (e.g., coronal, transaxial) can provide useful anatomic information, but it should be made clear how the image plane was positioned to avoid confusion.




•




Three-dimensional spatial awareness is important in appreciating normal cardiac anatomy. Because of the oblique nature of many cardiac structures and the two-dimensional plane of a single CMR image slice, it is possible to "slice" through a structure at an oblique angle, which may appear abnormal. Further imaging in different planes (often perpendicular to the one with the apparent abnormality) is recommended to fully appreciate the nature of the anatomy and determine whether it is normal or abnormal.




•




Modification of the image position may be required if the initial image is not ideal. Do not be afraid of repeating the sequence, having moved the image plane slightly or obtained other image slices to better position the image slice.




•




Optimization of the sequence to each patient is important for obtaining the highest-quality images (e.g., the trade-off between spatial and temporal resolution may have to be adjusted individually). If the initial image is of poor quality, repeat with better parameters as necessary.




•




For many images, cine imaging is recommended because of the continuously moving heart, because this provides a better appreciation of the anatomy in motion.




•




Spin-echo images provide good contrast between tissues containing adipose tissue (e.g., pericardial fat) and tissues with high water content (e.g., myocardium) or fibrous tissue (e.g., pericardium).




•




Beware of partial volume effects. The relatively thick slice thickness of CMR images (5 to 8 mm) can include parts of two structures combined in one image plane.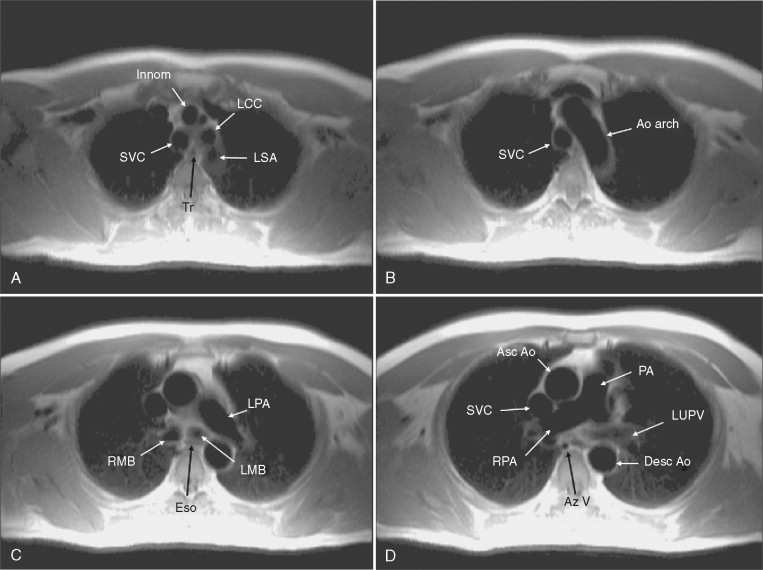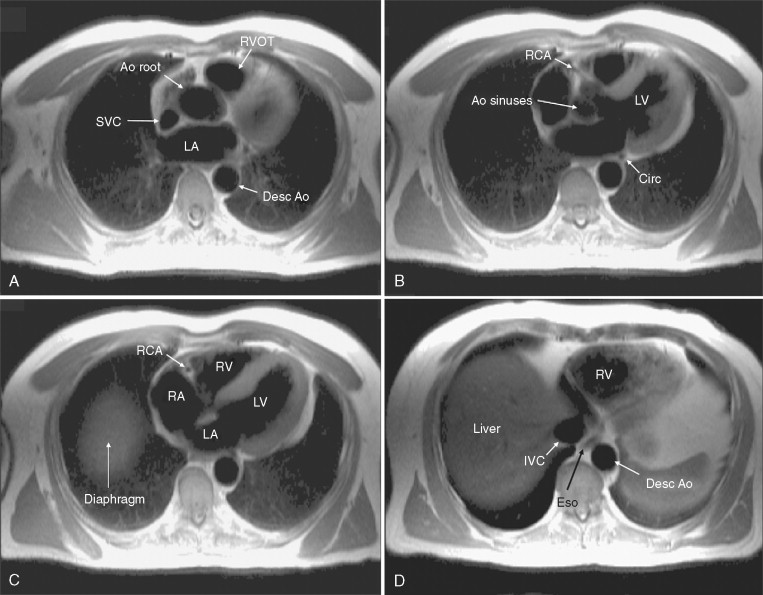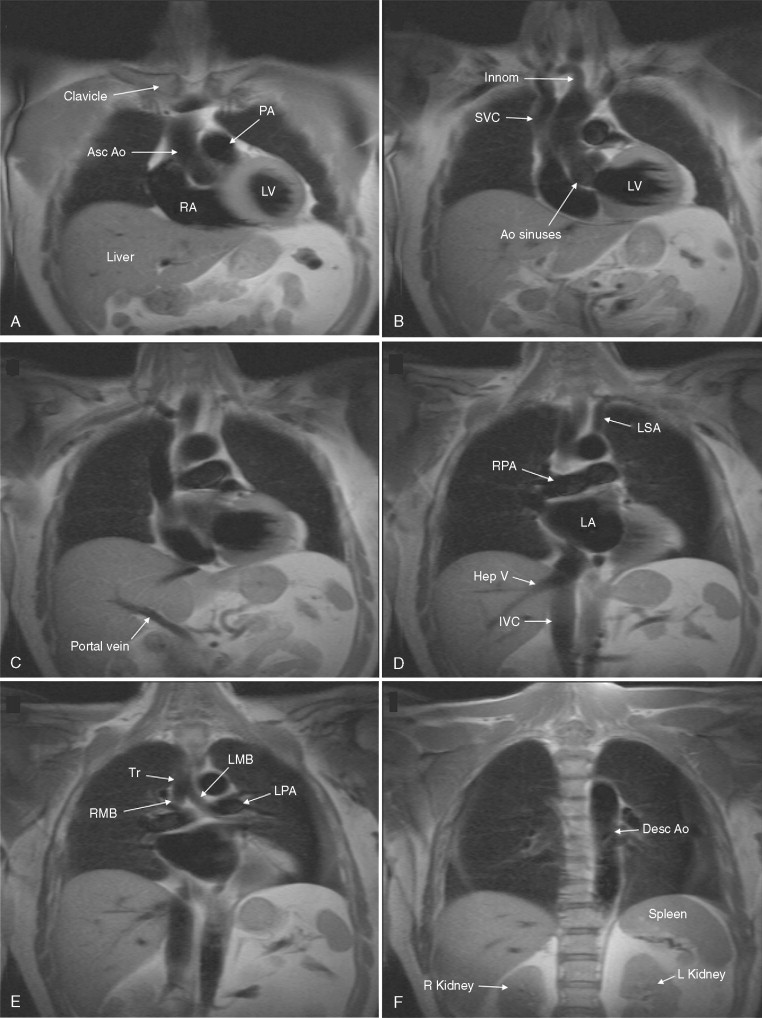 Premium Wordpress Themes by UFO Themes
WordPress theme by UFO themes