Case presentation
A 14-month-old female is referred from her primary care pediatrician for increasing abdominal girth and an abdominal mass. For the past month, the child's abdomen has been increasing in size, as noted by her parents. There has been no associated fever, vomiting, diarrhea, trauma, back pain, urinary complaints, difficulty breathing, or cough. She is otherwise behaving at her baseline.
Physical examination reveals a well-appearing child in no distress. Her vital signs are unremarkable and appropriate for her age. She has a remarkable abdominal examination: There is obvious abdominal distention and a palpable right flank mass. There is no tenderness, guarding, or rebound.
Imaging findings
The CT study (with intravenous contrast) obtained by the primary care provider was reviewed. Selected images are provided here. There is a large renal mass, which is solid in appearance; the remaining intraabdominal organs appear normal ( Figs. 25.1–25.3 ).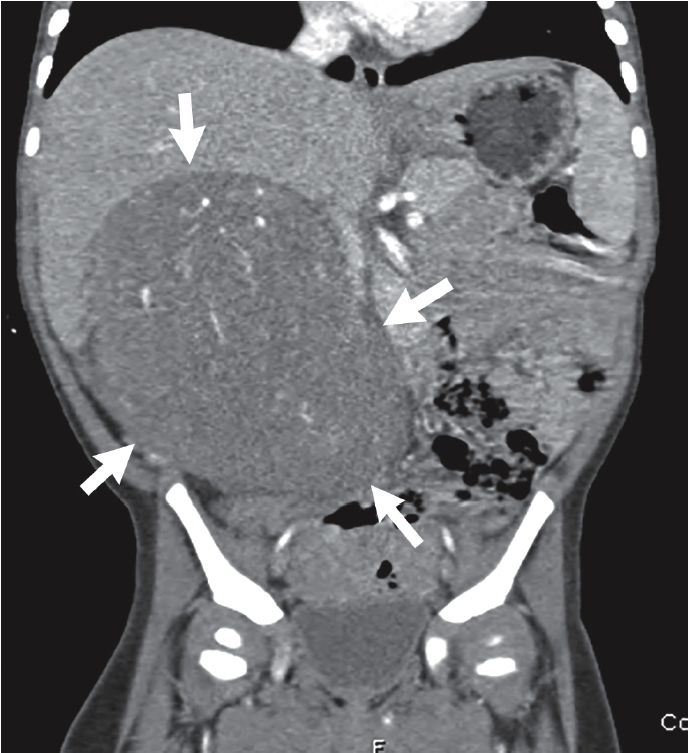 Premium Wordpress Themes by UFO Themes
WordPress theme by UFO themes