History
Since their inception in the 1950s, cardiac valve prostheses have undergone remarkable improvements, yet their fundamental construction has remained largely unchanged. The prosthetic cardiac valve is inextricably linked to the development of extracorporeal circulation, which was also being designed during the same period, in the early 1950s. The use of extracorporeal circulation permitted the delivery of cardioplegia to arrest cardiac motion temporarily for placement of valvular prostheses, among other indications.
The first artificial valve was placed by Dr. Charles Hufnagel in the descending thoracic aorta for the treatment of a patient with aortic insufficiency. Although this effort was only minimally successful, rapid advances in the field led to the first successful artificial valve implantation, which was performed in 1960 by Dr. Dwight Harken and involved placing a caged ball valve in a subcoronary position. Since that initial surgical procedure, cardiac valves have been placed in situ in hundreds of thousands of patients worldwide. A concomitant decrease in mortality has also occurred, from almost 20% in the early years of cardiac valve implantation to less than 2% in most centers worldwide today.
More than 70 different types of both mechanical and bioprosthetic valves have been placed since the inception of valve replacement surgery. In practice, however, only a few valves are commonly used at present, and these include the Starr-Edwards ball valve, the Omniscience, Omnicarbon, and Medtronic Hall tilting disk valves, and the St. Jude and Carbomedics bileaflet valves.
Imaging
Imaging of cardiac valve prostheses has been an integral part of evaluation since the mechanical valve itself was first introduced. Knowledge of the different valve prostheses allows the cardiac imager to make an accurate determination about the function and placement of the valve prosthesis, either mechanical or bioprosthetic.
Initial evaluation of valve prostheses was limited to the use of radiographs and was largely confined to anatomic delineation. With the advent of more advanced echocardiographic techniques, as well as improvements in computed tomography (CT) imaging and magnetic resonance imaging (MRI), however, noninvasive prosthetic valvular assessment became possible. More invasive imaging in terms of both anatomic delineation and function is also possible with cardiac catheterization.
Caged Ball Valves
The caged ball valve was the original mechanical heart valve. Over the years, several iterations have provided variations on the theme of a ball in a cage. Various attempts have been made in each of these designs to develop better cage mechanisms by using different alloys such as titanium and by altering the configuration of the cage itself, such as incorporating double cages. The ball within the cage was also changed several times to incorporate different alloys and different combinations of nylon and silicone in attempts to reduce ball variance. A significant improvement in ball technology occurred when the silicone ball was heat cured, a process that essentially eliminated variance, which was one of the main problems of the earlier designs.
Tilting Disk Valves
The 1960s saw the development of tilting disk valves. These valves have also undergone several design changes since the first clinically available valve in 1969. The typical design of a tilting disk valve is a circular disk that opens and closes and is controlled by a metal strut. Typically, the valve consists of a metal ring covered by fabric. The disk is made of pyrolytic carbon because of the superior longevity and biocompatibility of this material. The main advantage of the tilting disk design is the ability to allow restoration of central blood flow, as opposed to the ball in cage design.
Bileaflet Valves
The general design of the bileaflet valve consists of two semicircular disks that rotate about struts in the valve housing. These valves are in theory more hemodynamically sound; however, they are also susceptible to backflow. They are also generally less thrombogenic and require a lower amount of anticoagulation. Several models of this type of valve are available, and the most important are reviewed here.
Bioprosthetic Valves
The ratio of mechanical to bioprosthetic valve implantation is approximately 55% to 45%, with the number of bioprosthetic valves increasing because of reduced risk of thrombogenicity and better durability than previous designs. Bioprosthetic valves can generally be classified into human-derived and animal-derived valves. Human-derived valves can be autografts or allografts. Autografts represent a patient's native valve that is, in essence, transposed from one location to the other, as in the Ross procedure (pulmonary artery to aortic position, and artificial replacement of the less critical pulmonary artery). Allografts are harvested from cadaveric donors. Animal-derived valves are generally porcine aortic valves, or alternatively, they can be fashioned from bovine pericardial tissues. These grafts are often referred to as xenografts or heterografts.
Grafts can be both stented and stentless. Stented grafts are more common and employ a housing over which the appropriate valve can be fixed. The disadvantage of these systems is that the stent itself can compromise the valve orifice area. In response to this concern, stentless valves have been developed that can be sewn in without the housing present in the stented valves.
Stented Bovine Pericardial Valves
Carpentier-Edwards Perimount Valve
The Carpentier-Edwards bovine pericardial valve (Edwards Lifesciences, Irvine, Calif.) is a common bioprosthetic valve ( Figs. 17-8 and 17-9 ). This stented aortic valve prosthesis is made of bovine pericardium. The Carpentier-Edwards bovine pericardial valve was originally introduced in 1981; however, it did not become available clinically in the United States until 1991. The long-term hemodynamic performance of this valve has been well established, with effective long-term transvalvular gradients and no significant change in the orifice areas with time. At 17 years, approximately 13% of the patients with these valves have progressed to severe aortic regurgitation. In the short term, similar results have been found in the mitral position as well.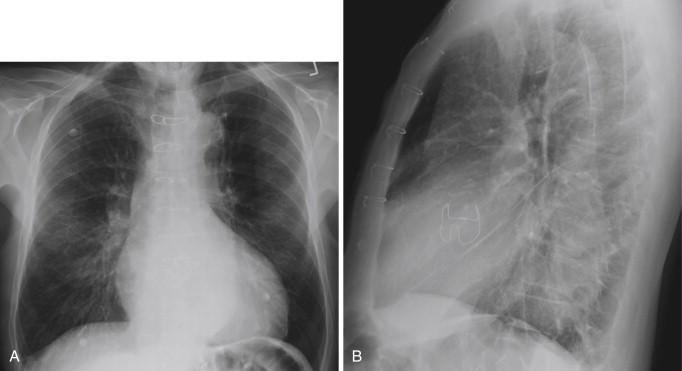 Premium Wordpress Themes by UFO Themes
WordPress theme by UFO themes