41
How to do Endoscopic Ultrasound‐guided Liver Biopsy



David L. Diehl




Geisinger Medical Center and Geisinger Commonwealth School of Medicine, Danville, PA, USA




There remains an important role for liver biopsy in the current management of liver diseases despite advancements in non‐invasive hepatic assessment [1–3]. Gastroenterologists are no longer trained in the technique of percutaneous liver biopsy, and this workload has largely gone to interventional radiology.




However, use of endoscopic ultrasound‐guided liver biopsy (EUS‐LB) is increasing, and has several advantages.





Tissue cores can be obtained from both lobes easily, decreasing sampling error.

Biopsies are done under real‐time ultrasound guidance, potentially decreasing risk.

Patients are sedated for the procedure, increasing procedural comfort and decreasing anxiety.

If esophagogastroduodenoscopy or EUS is also required, a single procedure can be done, decreasing inconvenience and overall costs.



Comparison of tissue yields between percutaneous, transjugular, and EUS‐guided routes has shown comparable tissue yields [4]. Use of newer core needles has further increased the tissue yields for EUS‐LB.



Indications and contraindications



Indications for EUS‐LB are broadly any patient who needs a liver biopsy and does not require a transjugular approach. If the patient requires endoscopy (e.g. to exclude varices, Barrett's surveillance or detection, evaluation of upper gastrointestinal symptoms) or EUS (evaluation of common bile duct, gallbladder, pancreas, or other EUS indication) in addition to a liver biopsy, then EUS‐LB is highly efficient. Some patients require a sedated liver biopsy, for example anxious patients or children [5].




Absolute contraindications include coagulopathy, use of anticoagulants, and obvious cirrhosis, while ascites is a relative contraindication. We require a platelet count of 50 × 109/l or above and an international normalized ratio (INR) of less than 1.5. More recently, thromboelastography (TEG) has been used as a potentially better measure of the interaction of platelets with the entire coagulation cascade, and it is possible that patients with an elevated INR but normal TEG could safely undergo liver biopsy. However, there are no data on this at present.



Postprocedure recovery after EUS‐LB



We use a one‐hour recovery period after EUS‐LB, including for bilobar biopsies. Post‐biopsy abdominal discomfort, if present, is typically easily controlled by a single dose of opiate analgesic (we usually use hydromorphone hydrochloride 0.5–1 mg).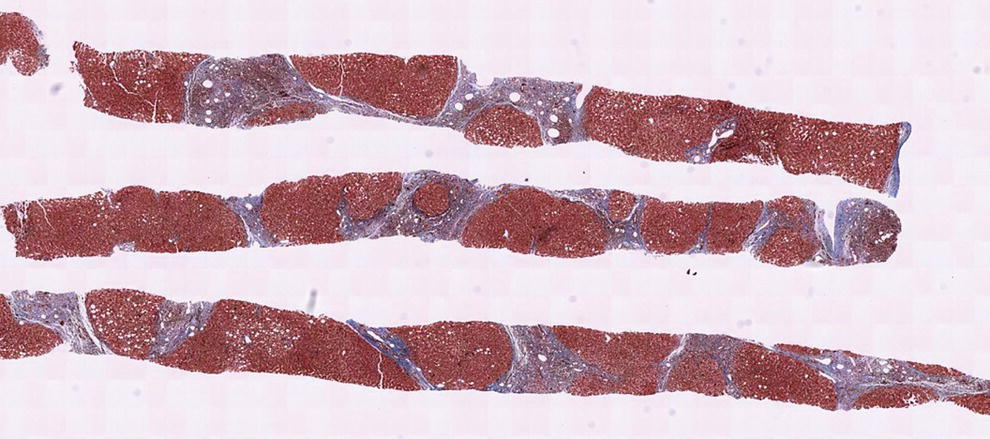 Adverse effects



Adverse effects after EUS‐LB are uncommon. An adverse effect unique to EUS‐LB is inadvertent splenic puncture [6]. This can occur from misidentification of the left lobe of the liver and confusing it with the spleen (see Figure 41.2). Occasionally, the echotexture of the spleen and left lobe of the liver are remarkably similar.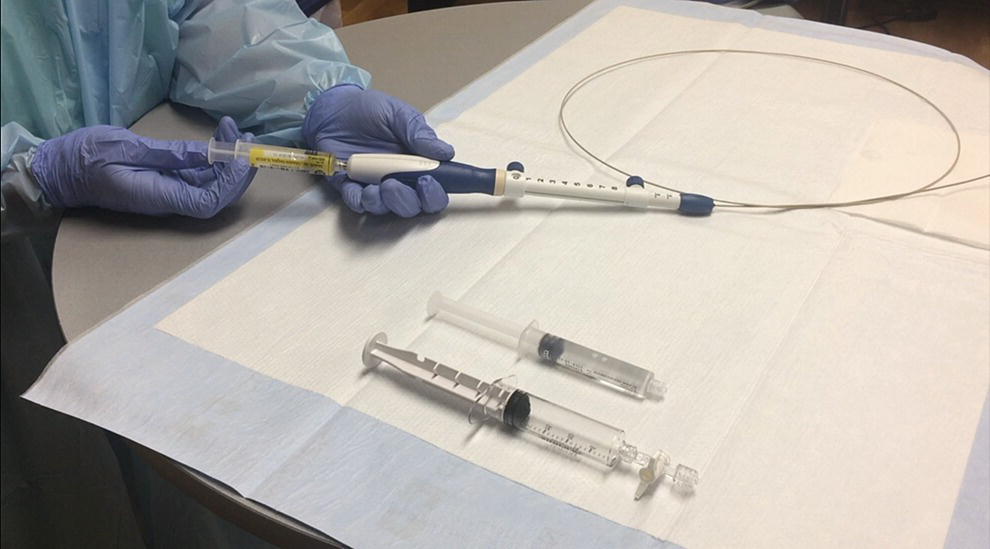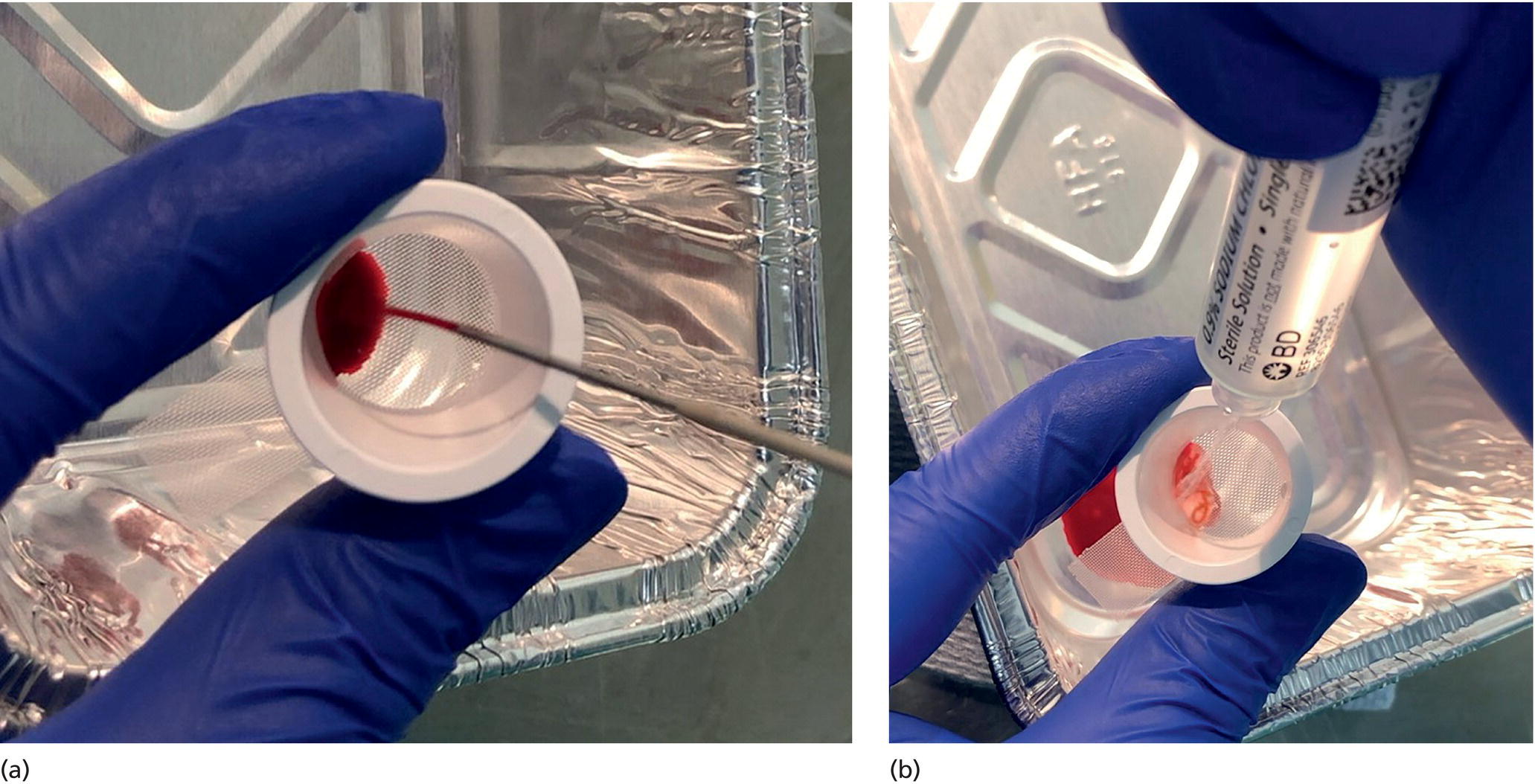 Conclusions



EUS‐LB is emerging as an important approach for obtaining excellent tissue cores from the liver. It has several advantages over other techniques and obviously is a more "humane" way of performing a liver biopsy. The safety profile is excellent, although inadvertent splenic puncture, potentially leading to severe bleeding, is a complication unique to EUS‐LB. It can be avoided by positive confirmation of the liver as the biopsy target (and not the spleen) prior to the biopsy.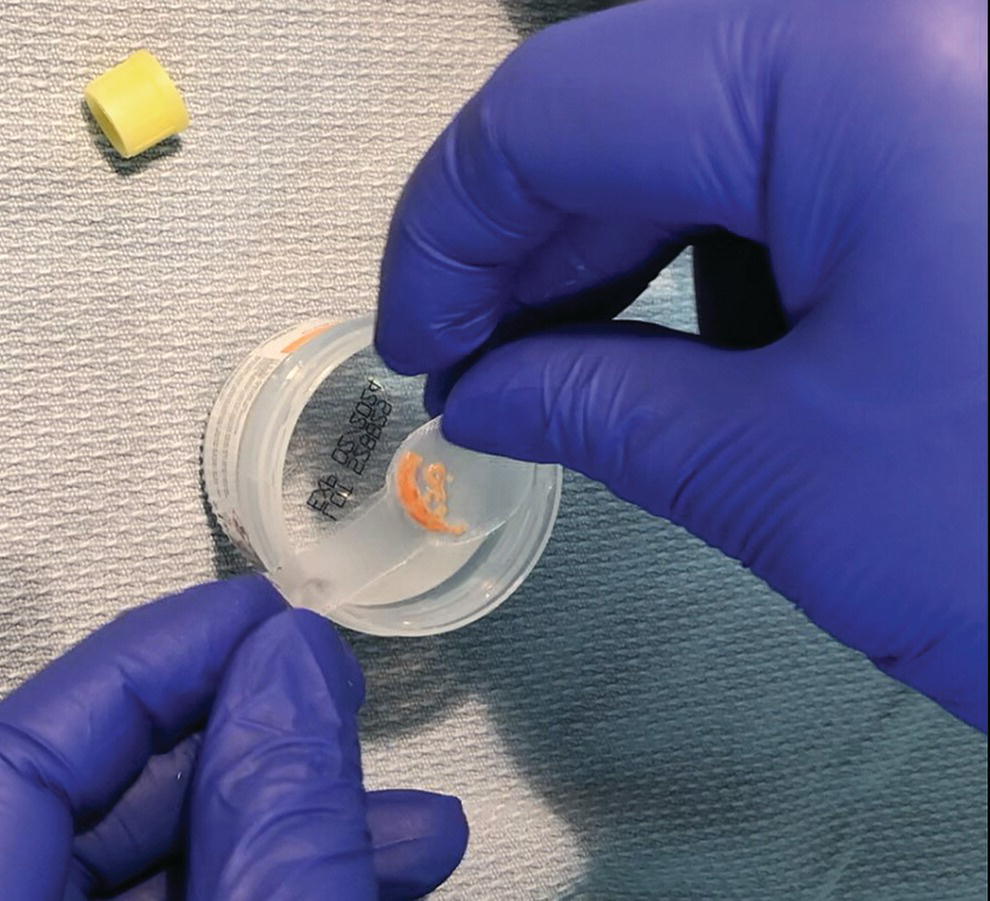 There are a variety of techniques for accomplishing EUS‐LB, including choice of needles. Use of wet suction provides the best results. Prospective randomized trials have confirmed the superiority of a 19G core needle (FNB) over a 19G FNA needle, and over a 22G FNB needle. However, if the FNB needle is not available, wet suction with the 19G FNA needle is a reasonable option.