Case presentation
A 4-year-old female presents with 1 week of left-sided abdominal and hip pain. She was evaluated at an outside facility 5 days ago, had plain abdominal radiography, and was diagnosed with constipation. She then returned 2 days later with continued fever but was noted to have difficulty ambulating and reported generalized back pain. She had a urinalysis done that was reportedly concerning for a urinary tract infection. She was prescribed antibiotics but continued to have fever and back pain. She was then evaluated by her primary provider, who noted that the child was not toxic-appearing but did have difficulty ambulating secondary to pain, which she apparently localized to her left hip and lower back. The physician obtained plain radiographs of the lumbar spine and a one-view image of the pelvis. A diagnosis of toxic synovitis was made and scheduled ibuprofen was recommended.
Despite scheduled ibuprofen, the child continued to have intermittent febrile episodes and pain, prompting a visit to the emergency department. On examination, she is well appearing and in no acute distress. Her temperature is 98 degrees Fahrenheit, heart rate is 130 beats per minute, respiratory rate is 22 breaths per minute, and blood pressure is 102/75 mm Hg. She has no abnormal abdominal findings. Her musculoskeletal examination shows no signs of trauma, swelling, or erythema. She has good range of motion of all her extremities, including the lower ones, and there is no tenderness to palpation of the extremity or the joints. She has no spinal tenderness. When you ask the child to walk, she refuses at first but then walks several steps and stops, complaining of lower back and left hip pain.
The mother states that the child has been in good health and denies prior illness or trauma. There is no report of dysuria, incontinence, weakness, numbness, or difficulty with balance.
Imaging findings
The initial imaging studies obtained by the primary care physician were reviewed. These images are presented here: one view of the pelvis and two views of the lumbar spine ( Figs. 75.1–75.3 ). These images reveal no acute fracture or dislocation and normal bony alignment; however, there is subtle disc space narrowing at L3–4, better appreciated after the MRI examination is reviewed. There is a normal bowel gas pattern.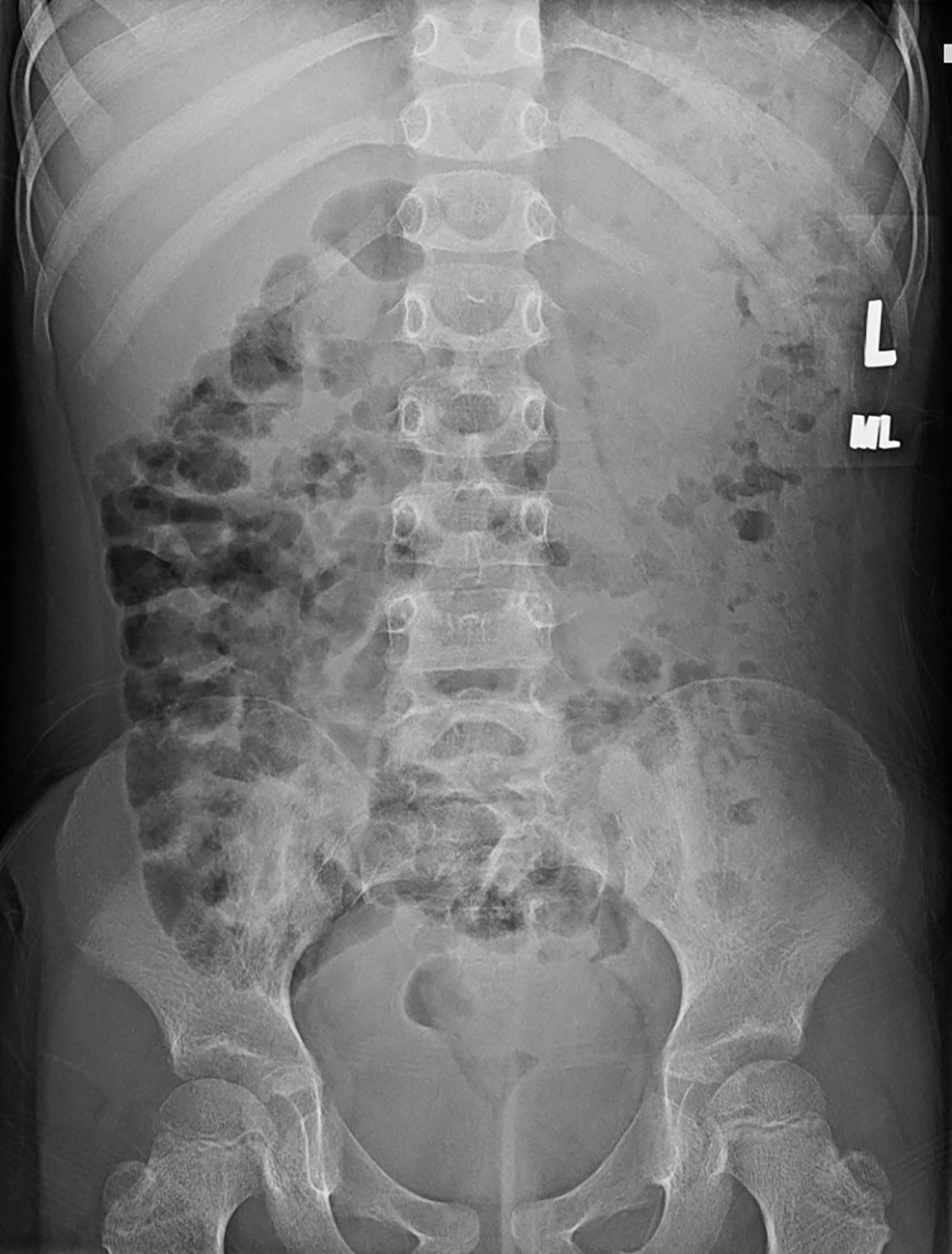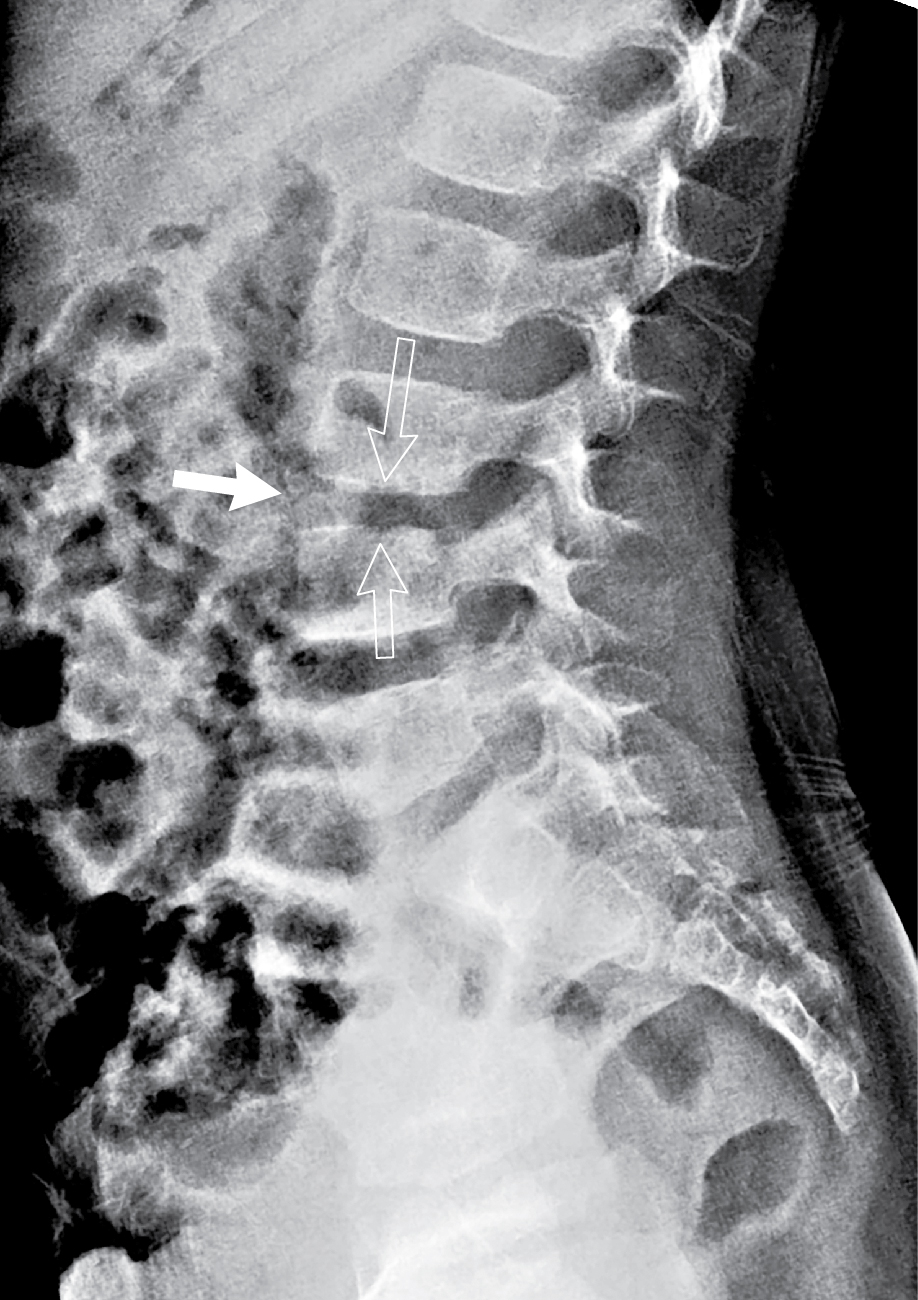 Premium Wordpress Themes by UFO Themes
WordPress theme by UFO themes