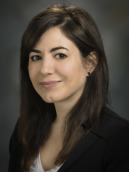 Imaging has transformed the way medicine is practiced and has become the cornerstone for assessment of most, if not all, types of diseases. Since the discovery of radiographs by Roentgen and the landmark image demonstrating the hand bones, imaging has undergone tremendous advances with the development of computed tomography and subsequently MR imaging; exquisite tissue characterization and functional imaging of the tissue or tumor microenvironment are now possible. However, there is much more to an image than the visualized qualitative or gross quantitative assessments routinely performed. Toward this end, imaging is witnessing another revolution: focusing on methods to harness the information within an existing acquired image by way of imaging feature extraction through quantitative methods, high-level imaging analysis and analytics, deep learning techniques, and artificial intelligence.
Advances in high-computational power and software analytics have provided the capabilities to develop increasingly more complex quantitative imaging analytics and postprocessing techniques such as can be provided by radiomics. Radiomics is defined as the automated high-throughput extraction of imaging features from standard medical images. Given its ability to analyze the image on a pixel or voxel level, we are able to extract imaging features otherwise not visible to the naked human eye. Similarly, these same advances have provided us the ability to extract large-scale genomic, proteomic, and metabolic information at light speed and at much less cost to the patient; genomics has allowed for a greater understanding in the genomic underpinnings and biological processes of disease. Recently, multiple studies have shown that imaging characteristics are reflective of the underlying biological process, tumor microenvironment, and genomic composition. Imaging genomics (also termed radiogenomics) is the linkage of imaging characteristics with the underlying genomic processes of the tissue or tumor. The ability to noninvasively assess the entire tumor and get a greater spatial understanding the tumor, its imaging genomic landscape, and its response to treatment would be tremendous progress. This issue is dedicated to providing the reader with an in-depth view of these new fields of genomics, radiomics, and imaging genomics, in particular, to how it related to the neuroimaging community. We take the reader through a series of steps in this issue of Magnetic Resonance Imaging Clinics of North America from advanced cutting-edge imaging and techniques, imaging tumor metrics for use in the clinical setting and clinical trials, high-level imaging analytics and postprocessing, radiomics, and imaging genomics. The new WHO classification of brain tumors, which is now based on the molecular markers, is reviewed. Other novel applications of imaging such as nanoparticles are also included. Finally, a review of more well-known clinical applications of existing advanced techniques is included.
The issue kicks off with an in-depth discussion on numerous articles related to multiparametric advanced imaging techniques (three articles), quantitative cancer imaging metrics and imaging genomics (four articles), and reviews of novel neuroimaging agents and of basic clinical multiparametric techniques and clinical applications (four articles). I would like to express my gratitude and thanks to all the assembled authors who, as experts in their respective field, have given their invaluable contribution to make this issue a success. I hope the reader enjoys the diverse and cutting-edge topics provided.
I would like to thank Suresh Mukherji, MD, MBA, FACR, the Consulting Editor, for the honor of being selected to lead this important issue. It was a pleasure to work with the team, and I extend my immeasurable gratitude to the series editors, Meredith Clinton and John Vassallo, for their understanding, support, and patience throughout the entire course of this publication.
Finally, I would like to dedicate this issue to my lovely daughter, Mila Rayne Alondra Zinn, who was born during the writing process and production of this issue, and my husband, Pascal Zinn, for their steadfast love and support during this journey; and to my parents, Leila Roger and Joseph Colen, who throughout my upbringing have given me all the love, encouragement, and dedication possible to a daughter.
Full access? Get Clinical Tree