Case presentation
A 16-year-old female presents to the emergency department with complaints of right wrist and hand pain following a fall on an outstretched hand during sports practice after school. Vital signs are age appropriate and her physical examination is significant for tenderness in the anatomic snuffbox and the radial portion of the wrist. Grip strength and range of motion in the wrist are both reduced in the injured hand. She is neurovascularly intact in the right upper extremity and has no other significant findings on physical examination.
Imaging considerations
Imaging is often obtained in acute traumatic orthopedic injuries. Plain radiographs are often the first-line imaging modality, although additional modalities including computed tomography (CT) and magnetic resonance imaging (MRI) may be required.
Case conclusion
Plain radiographs of the wrist were obtained in the emergency department. These images demonstrate a nondisplaced transverse fracture of the scaphoid ( Figs. 60.1–60.3 ). The other visualized bones are normal.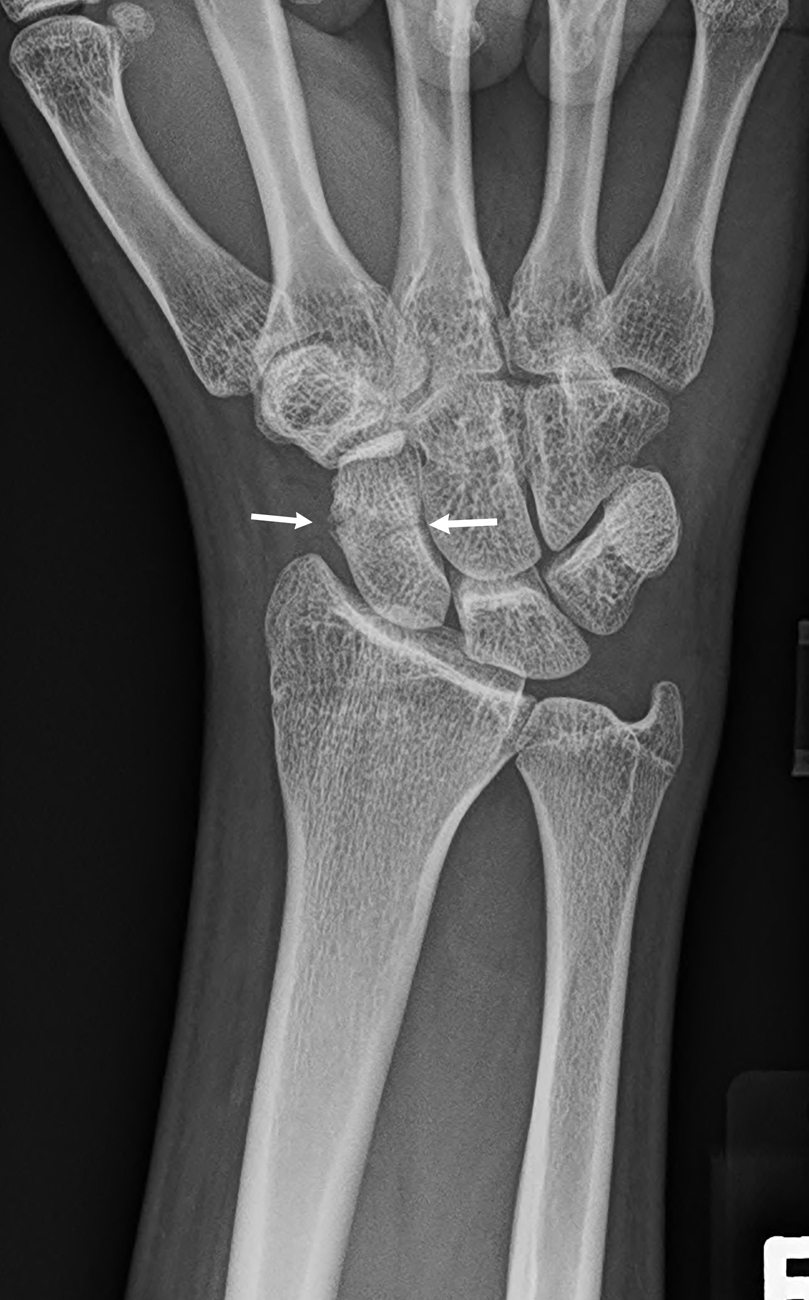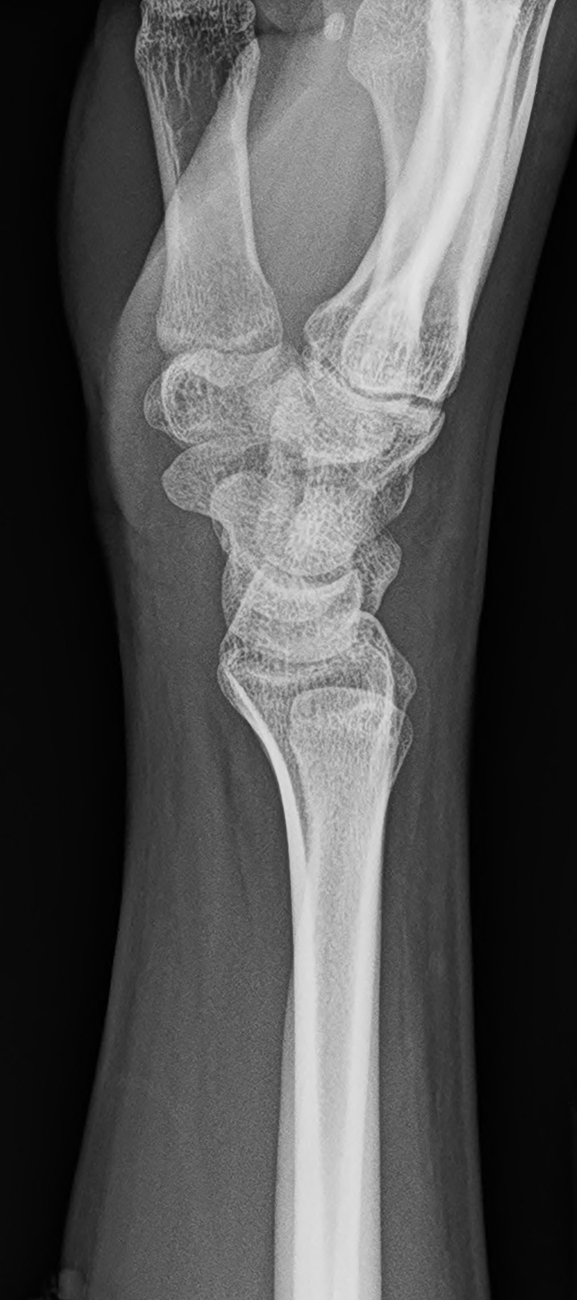 Premium Wordpress Themes by UFO Themes
WordPress theme by UFO themes