Case presentation
A 2-year-old female presents to the emergency department with wheezing and cough. The family states that she has had mild fever to 100.1 degrees Fahrenheit for the past 2 days. There has been no vomiting or diarrhea. She has been taking oral fluids well and is otherwise behaving at her baseline. Her physical examination reveals a well-appearing child in no respiratory distress. She has nasal congestion and some inspiratory wheezing at the upper lung fields.
The parents state they are frustrated and "want something for the cough and wheezing," which has been intermittently present "as long as they can remember" and seems to get worse when the child has upper respiratory infections. They have seen their primary care provider multiple times for these symptoms and have been told the child has reactive airway disease. Albuterol was prescribed, but the family states that this medication is not helping the child's wheezing. Multiple courses of oral steroids have been prescribed and the child has been given a fluticasone inhaler but this too has had no impact on her symptoms.
Imaging findings
The patient has an acute illness that is consistent with a viral infection. However, due to the history of chronic wheezing and cough, the decision was made to obtain plain radiography of the chest. These images are provided here. The trachea normally buckles away from the side of the aortic arch. There is leftward tracheal deviation consistent with a right aortic arch. There is no focal consolidation or effusion; the heart size and pulmonary vascularity are normal ( Fig. 13.1 ).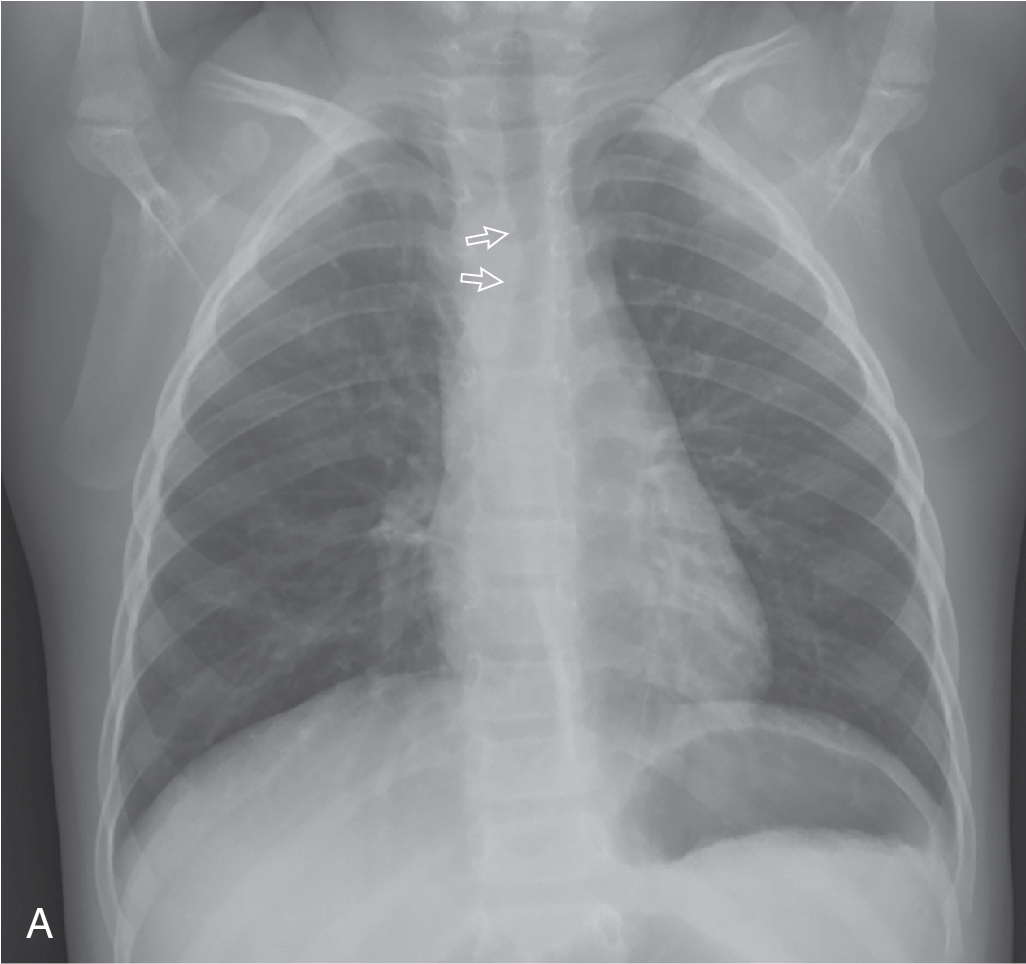 Premium Wordpress Themes by UFO Themes
WordPress theme by UFO themes